In SAM's monthly Snow People, we highlight recent personnel moves that have been made in the mountain resort industry.

MARK SEITER and GREG RALPH, Angel Fire Resort, N.M.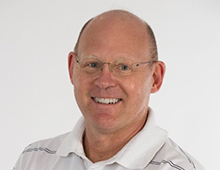 Mark Seiter was named Angel Fire Resort's new CFO, and Greg Ralph was named the new director of marketing. Both Seiter and Ralph will report to Angel Fire CEO John Kitts.

Seiter previously served as the CFO at Kirkwood Mountain Resort, Calif., and at Purgatory Resort, Colo. He has more than 26 years of experience in finance and oversaw a number of real estate development teams as the CFO of Durango Mountain Land Company and Mountain Capital Partners. Kitts said Seiter "will be a key asset here at Angel Fire Resort and for its future growth."

Ralph also came to Angel Fire from Purgatory Resort, where he was VP of marketing and sales. In his new position, Ralph will be responsible for directing the marketing department and overseeing all promotions for Angel Fire Resort and the Angel Fire Bike Park. He has nearly 40 years of marketing and promotions experience in the ski industry, and has held key executive marketing and sales positions at Monarch Mountain in Colorado, Bear Mountain and Snow Summit Ski Area in California. "We know he will offer tremendous value to the marketing team and will help us continue to create the best guest experience at Angel Fire Resort," said Christy Germscheid, VP.

LAUREN FOSTER, PSIA-AASI, Lakewood, Colo.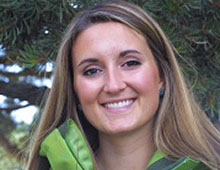 The Professional Ski Instructors of America and American Association of Snowboard Instructors (PSIA-AASI) promoted Lauren Foster to the newly created role of director of member services and administration. Previously, she served as the manager of member services for the organization. In this new role, Foster will oversee the member services center and all daily office operations and manage member-facing national events. "Lauren has been with PSIA-AASI for four years, and we're all very pleased to have her join our senior management team," said CEO Nick Herrin.

KEVIN LAVERTY, Effective Edge, Lake Tahoe, Calif.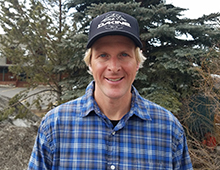 Industry veteran Kevin Laverty is joining Effective Edge, a top terrain park strategy, planning, training and risk management company, as a professional consultant. Laverty started in international finance before moving into the snow industry. He worked back-to-back winters in the terrain parks at Cardrona Alpine Resort in New Zealand and Heavenly Mountain Resort in California. After four years, Laverty was promoted within Vail Resorts to Keystone Resort's terrain park manager. He has served as the best-practice lead for all of Vail Resorts' terrain parks, a liaison for new urban resort terrain park integrations, a panelist speaker at Cutter's Camp, and a committee member at Colorado Ski Country.
MARY JO TARALLO, Washington D.C.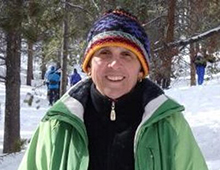 Mary Jo Tarallo is moving on to start Sun and Snow Adventures. The new project will feature a blog addressing issues related to recreational activities, health, and travel. It will highlight Tarallo's expertise in strategic planning, public relations, communications, and writing. Tarallo will also be working with the North American Snowsports Journalist Association.
COREY PETERSON and DAVE CRISLER, Steamboat Ski Resort, Steamboat Springs, Colo.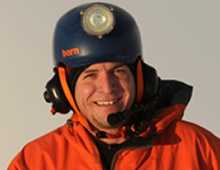 Steamboat Ski Resort promoted snowmaking manager Corey Peterson to director of slope maintenance, replacing longtime director David Crisler, who retires after 50 years with the company.
Peterson, a former finalist for SAM's "I Am A Snowmaker" award and the Colorado Ski Country USA (CSCUSA) Snowmaker of the Year award, began his career as a seasonal snowmaker at Steamboat in 2004. He was promoted to assistant snowmaking manager in 2008, and in 2015 took over the role of snowmaking manager. He serves on internal resort committees focused on talent development, safety and charitable contributions, CSCUSA committees and acts as a trainer for industry events. As the director of slope maintenance, Peterson will be responsible for maintaining Steamboat's trail systems year-round, managing construction and timber projects, overseeing environmental impact management, and working on capital improvements.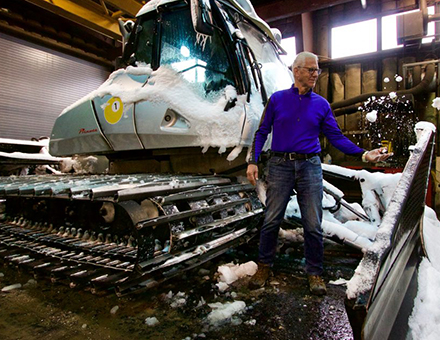 Steamboat honored former director of slope maintenance Dave Crisler's retirement with a commemorative gondola cabin that marks the changes to the mountain he saw in his five-decade career there. This spring, Crisler was also awarded the CSCUSA Snow Conference Lifetime Achievement Award. "This Lifetime Achievement Award reflects his commitment to his profession, mentorship and management of his department and younger team members and dedication to providing an excellent guest experience," said Melanie Mills, president and CEO of CSCUSA. "We wish him well in retirement."
ALAN RITCHIE and CHRIS CORLISS, Mount Sunapee, Goshen, N.H.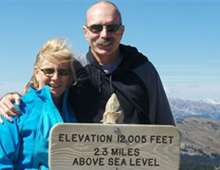 Mount Sunapee's director of mountain operations, Alan Ritchie, has retired after a 46-year career in the industry and 39 years at the resort. Ritchie started working at Sunapee in the ski patrol when he was 18. He then worked as a groomer operator and a grooming supervisor. Ritchie was assistant mountain manager for four years prior to becoming the director of mountain operations. "Mount Sunapee has been so fortunate to have Alan at the helm for the past 11 years as well as his time spent in other departments," said VP and GM Bruce Schmidt. "The entire Mount Sunapee team owes Alan tremendous gratitude for all his hard work, professionalism and wonderful teamwork through the years."

His successor, Chris Corliss, who will be returning to Mount Sunapee from Crested Butte Mountain Resort, Colo., where he had served as the mountain manager since 2008, will follow Ritchie in the role. Corliss was Mount Sunapee's mountain manager for 11 years prior to Ritchie's promotion, and, before that, he was the night operations supervisor at Okemo Mountain Resort in Vermont.

RICH BINGHAM and NELSON BENNETT, Sun Valley Resort, Ketchum, Idaho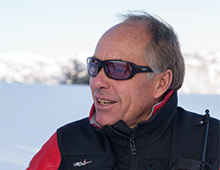 Rich Bingham has retired after 52 years on the Sun Valley Ski Patrol. Bingham earned a highly coveted place on the ski patrol in 1967 and became assistant ski patrol director in 1970, a position he held until 2010. He also served as the snow safety officer from 1980 to 2015. "Rich has been a vital member of the Sun Valley Ski Patrol team for many years," said Mike Davis, Sun Valley Resort's ski patrol director. "His experience and knowledge were a great contribution to the ski patrol family."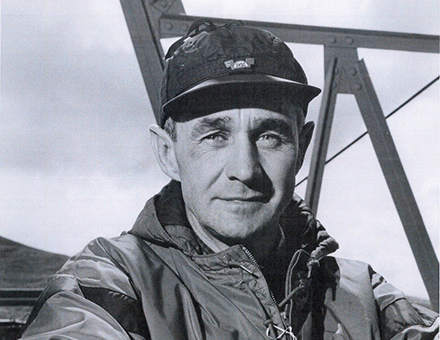 The "Father of the Sun Valley Ski Patrol," Nelson Bennet, was inducted, posthumously, into the National Ski Patrol (NSP) Hall of Fame this year. Bennet is the second Sun Valley NSP Hall of Fame inductee. He was recognized as one of the earliest pioneers in mountain safety and innovation. He created the "Sun Valley rescue toboggan," which is still widely used today, established effective communications on the mountain, and implemented lift evacuation training. Rick Hamlin, the national historian for the NSP, presented the plaque to Mike Davis, director of Sun Valley Ski Patrol, during a ceremony held last week at the patrol's headquarters on Bald Mountain.