In SAM's monthly Snow People, we highlight recent personnel moves that have been made in the mountain resort industry. For even more updates on industry people, be sure to read News & Views in the upcoming July issue of SAM.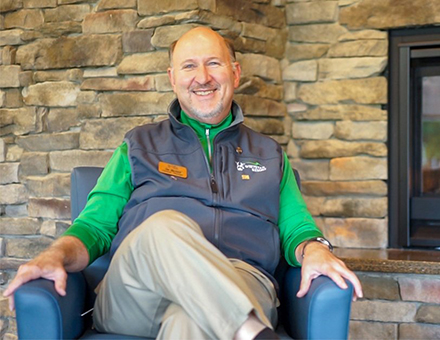 DON MACASKILL, WHITETAIL RESORT, MERCERSBURG, PA.
Long-time vice president and general manager Don MacAskill is retiring, effective June 21, 2019. Brett Cook, Whitetail's assistant GM, will succeed MacAskill. MacAskill has served in the role for the past 21 years. Prior to that, he was GM of Okemo Mountain Resort, Vt., for 12 years. While at Whitetail, MacAskill was instrumental in developing the resort into a four-season business and oversaw several significant projects, including two lodge expansions, the doubling of the snowmaking system, and a local referendum to allow the resort to serve alcohol in a dry county. He has served as the president of the Pennsylvania Ski Areas Association since 2014 and was inducted into the Pennsylvania Winter Sports Hall of Fame.
THOMAS PICHLER and ISTVÁN SZALAI, DOPPELMAYR GROUP, WOLFURT, AUSTRIA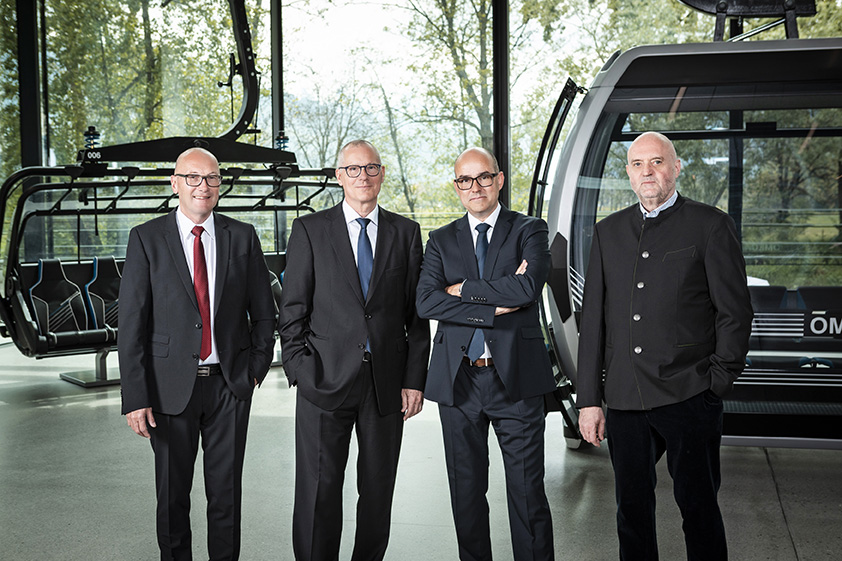 After 25 years as the executive directors of Doppelmayr Holding SE, Hanno Ulmer and Michael Doppelmayr are moving to the supervisory board. Thomas Pichler and István Szalai will replace them as executive directors this fall. Both successors have been with the group for more than 30 years and have held various senior positions at the company.
Pichler began in 1988 as an electrical engineer at Agamatic GmbH (now Doppelmayr Italia GmbH). In the following years, he worked as a project manager and then in sales, before eventually becoming deputy managing director at Doppelmayr Italia GmbH. Pichler was named managing director of Doppelmayr Seilbahnen GmbH at the group's headquarters in Wolfurt in 2015 and joined the board of Ropetrans AG in 2017.
Szalai started his career as a project manager at Garaventa AG in 1987. After management roles in engineering and IT, Szalai eventually became CEO of Garaventa AG in 2008. He served in that role until 2018 and has held positions on the boards of both Ropetrans AG and Garaventa AG.
KIPP NELSON, U.S. SKI & SNOWBOARD, PARK CITY, UTAH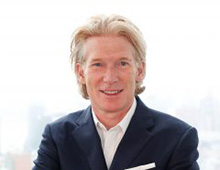 After a winter-long transition period, Kipp Nelson has formally assumed the role of chairman of the U.S. Ski & Snowboard board of directors, a position his predecessor, Dexter Paine, had held since 2006. Nelson previously served 8 years on the BOD and has been on the U.S. Ski & Snowboard Foundation's board of trustees since 2005. "Kipp has the vision, experience and passion for all our sports to help U.S. Ski & Snowboard continue its growth and its establishment as one of the USA's greatest sporting organizations," said Paine back in November 2018 when the leadership change was announced.
JOHN GUILFOY, ACCESSO, SYDNEY, AUSTRALIA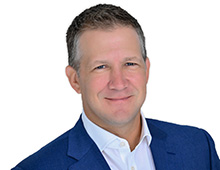 John Guilfoy has been appointed chief operating officer at accesso, an award-winning technology solutions provider for attractions and venues. In this newly created role, Guilfoy will oversee day-to-day operations and work to align product, customer operations, and support teams across the business. Guilfoy has more than 20 years of experience in the travel, technology, and financial services industries. He served in a number of senior executive roles at TravelClick, a high-growth eCommerce software-as-a-solution (SaaS) provider, from 2011 until he joined accesso. Prior to that, Guilfoy was with American Express for more than a decade, and with corporate finance and restructuring firm Alvarez and Marsal prior to that.
NASJA, BOULDER, COLO.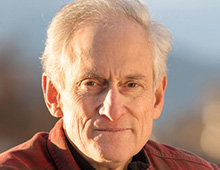 The North American Snowsports Journalists Association (NASJA) has elected a new slate of board officers for the 2019-21 term. Ski writer and PR executive Jeff Blumenfeld was elected president of the organization. Blumenfeld has been a member of NASJA since 1974. He is on the board of the International Skiing History Association (ISHA), a writer for ISHA's Skiing History magazine, and the 2017 recipient of NASJA's Bob Gillen Memorial Award for achievements in communications and public relations.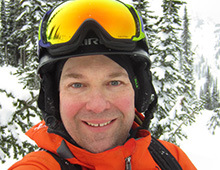 Kevin Gasoir,a bilingual radio ski columnist and regular CBC Quebec ski expert based in Montreal, will serve as vice president. So will Roger Lohr, an editor at SnoCountry.com, SeniorsSkiing.com and the Green Energy Times,and the founder and editor of XCSkiresorts.com. Iseult Devlin, the skiing columnist for the Bergen Record and the author of Winter Sports: A Woman's Guide, is immediate past president. And Megan Collins, Snowbasin's communications and events specialist, is NASJA's new corporate liaison.
Awards
TOM KELLY, INTERNATIONAL SKI FEDERATION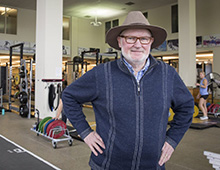 Longtime U.S. Ski and Snowboard (USSA) vice president of communications Tom Kelly received the International Ski Federation (FIS) Journalist Award. The award recognizes media professionals for their contributions to skiing and snowboarding. Kelly was nominated by the FIS committee not only for his 32 years of work promoting skiing through USSA but also his 14 years of service on the FIS committee. "This was quite an unexpected recognition and very much appreciated," said Kelly. "I take great pride in the role I have been able to play with FIS through the PR and Mass Media Committee."
2019 NSAA BEST IN THE SKI INDUSTRY AWARDS
In addition to the many resorts that were recognized for their efforts in sustainability, safety, marketing and growth, NSAA recognized a handful of individuals in its 2019 industry awards.
Bob Bonar of Snowbird, Utah,and Blaise Carrig of Vail Resorts were both honored with NSAA Lifetime Achievement Awards, the association's highest honor.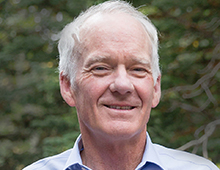 Bonar is a 47-year industry veteran. He began his career at Snowbird in 1971 and was promoted to general manager in 1997. He has overseen many significant developments at Snowbird, served as chair of the NSAA Public Lands Committee and was on the boards of Ski Utah, the Utah Sports Commission, and the Utah Office of Tourism. Bonar is well respected for his climate change and sustainability efforts and his service to the USFS/ski industry partnership. "Bob is the epitome of a stand-up guy and is a tremendous role model for future leaders in the ski industry when it comes to working constructively with stakeholders, government, and community partners," said Geraldine Link, NSAA director of public policy.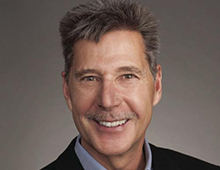 Carrig started as a ski patroller at Sugarbush Resort, Vt., eventually becoming president and managing director. He has held senior leadership roles at The Canyons, Utah, and Heavenly Mountain, Calif., and, in 2008, was named COO and president of the Mountain Division at Vail Resorts. Carrig retired in 2018. "Blaise is a natural leader, and people have always gravitated to his leadership," said Patricia Campbell, Mountain Division president at Vail Resorts. He has served on ski association and tourism boards in Vermont, Utah, California and Nevada, and was on the NSAA board where he inspired two of the association's primary initiatives: the Growth Committee and the Mountain Foundation.
Rick Spear, president of Leitner-Poma, received the Industry Impact Award for his passion for and dedication to the ski industry over a long and successful career.
John Young of Telluride, Colo., was named the 2019 Safety Champion.
SKI NEW HAMPSHIRE AWARDS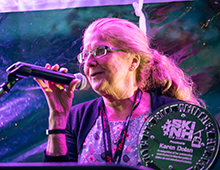 Karen Dolan, director of snowsports at Cranmore Mountain Resort, was a recipient of the H.H. "Bill" Whitney Award. Dolan was honored for her 40 years of dedication to Cranmore's snowsports school. J. Douglas Irving, who passed away on July 24, 2018, also received the Whitney Award. Irving was recognized for his many years of services as the long-time operations director of Gunstock Mountain.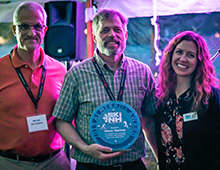 The Al Merrill Award went to Steve Olafsen for his contributions to cross country skiing programs throughout the state.
Rene Pelletier earned the Chandler/McLane Government Service Award for his work with New Hampshire ski areas during his tenure at the New Hampshire Department of Environmental Services.
Three individuals received the new Next Gen Award: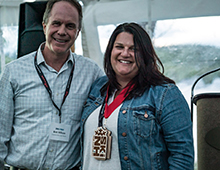 Dan Carbonneau from Gunstock Mountain Resort, Tricia Garcia from Cranmore Mountain Resort, and Jay Scambio from Loon Mountain Resort. The award recognizes young industry professionals who have distinguished themselves as strong contributors and future leaders.
ROCKY MOUNTAIN LIFT ASSOCIATION AWARDS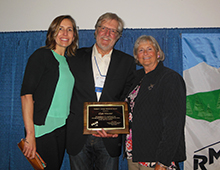 Clyde Wiessner, the recently retired director of lifts for Vail Resorts, was graced with the Robert F. Lesage Memorial Award, in recognition of his many years of unselfish devotion to the ropeway industry. Wiessner has served multiple years on the RMLA board and the Colorado Passenger Transportation Board Technical Committee, is a current ANSI B77.1 Committee Member, and a continuing educator for ski industry conferences.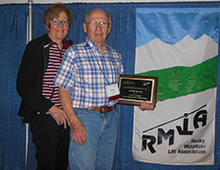 Neville Sachs received the Outstanding Contribution to the Industry Award. Sachs, a metallurgical engineering specialist, is an educator and one of the top engineers in the industry, and a sometime contributor to SAMon technical topics.
RMLA recognized two Lift Operations People of the Year: Lisa Glock, Aspen Mountain, and Darren Northwood, Park City Mountain Resort. The award is given to "the person who exemplifies the hard work, drive and dedication it takes to run our lifts safely, friendly, and efficiently."
SKI VERMONT AWARDS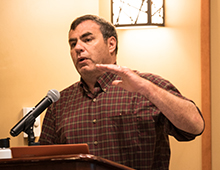 Ski Vermont recognized three individuals with an Industry Achievement Award—Eric Friedman, longtime, recently retired marketing director of Mad River Glen, Rob Megnin, retiring director of sales and marketing at Killington Resort, and Tracy Taylor, retiring business development and special projects manager at Killington Resort.
Recipients of the Career Employee Awards included: John Ayers from Mad River Glen; Angela Boisvert, Gerry Jagoda, Robert White from Killington Resort; Patrick Gordon from Bromley Mountain; George Griggs from Okemo Mountain Resort; and Phyllis Van Horn from Smugglers' Notch Resort.These staff members served their respective ski areas for more than 25 years.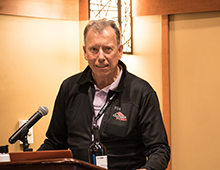 Rick Spear, former president of Leitner Poma of America and longtime supporter of the Vermont ski industry, received a Friend of the Industry Award.
COLORADO SKI COUNTRY USA AWARDS
At the Colorado Ski Country USA (CSCUSA) annual meeting, the association recognized a number of professionals across the snowsports industry.
Donald Nieters, an instructor and staff trainer out of Winter Park Resort, was named the CSCUSA Ski Instructor of the Year for his vision in restructuring the resort's program for 3- to 4-year-olds.Ski Patroller of the Year went to Arapahoe Basin's Scott Bickel, a nine season veteran and exemplary patroller. Ryan Loeb, a guest service supervisor at Aspen Snowmass, was named the Guest Service Professional of the Year for his devotion to providing a seamless guest experience.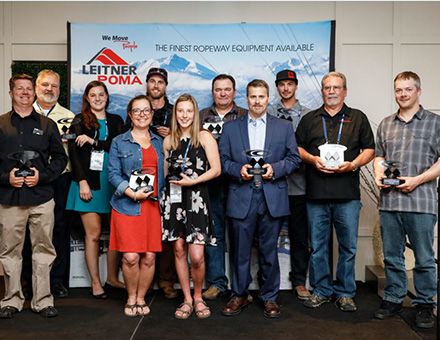 Logan James, lead winch operator at Purgatory Resort, was recognized for his innovative patterns as the Groomer of the Year.Telluride Ski Resort's terrain park head builder Brandon McFadden was named Terrain Master of the Year for his work ethic and dedication to parks. Mike Baumli was awarded Snowmaker of the Year for his significant improvements to the snowmaking operation at Sunlight Mountain Resort.
Food and Beverage Professional of the Year was awarded to Arapahoe Basin's Mary Corrigan,who was recognized for her role in conceptualizing and opening the highest elevation restaurant in the U.S., Il Rifugo.
The President's Award went to Joe Clark, a long standing member of CSCUSA's Snow Conference Committee, an advocate for continued education, and the regional manager of Prinoth and Bombardier for the last 26 years.
Teresa Durling, the retired CFO of CSCUSA, was recognized for her commitment and dedication to Colorado Ski Country USA and Colorado's ski industry overall with the Chair's Award.
Obituaries
HARRY A. LEONARD
Harry A. Leonard, the creator of the first modern consumer ski show, died May 23 at age 93. Starting in the late '50s Leonard began hosting a cocktail-party-style Ski Fair to promote skiing. The event morphed into ski shows across the country, and by the mid '60s, Leonard was producing shows in nine cities, and smaller events on college campuses. He was a pioneer of many of the elements that make up modern ski expos: fashion shows, guest stars, beer gardens, ski decks, and film presentations, among others. Leonard mentee Bernie Weichsel, whose BEWI Productions produces shows in Boston and Denver, notes that Leonard taught him "not only how to run a ski show but, more importantly, how to interact with people and treat them, friend or foe!" Leonard, Weichsel writes, was"a very special and unique soul."