CRANMORE, N.H.
Cranmore Mountain Resort, N.H., announced several staffing updates. In resort operations, Tricia Garcia has been promoted to director of base area operations. She brought on Gregg Ludvigson as the resort's new mountain bike and ski rental shop manager. Linda Dean, former member services supervisor at the recently closed Cranmore Fitness, has transitioned to accounts payable coordinator. Dylan Henry is the new marketing assistant. Meghan Nelson, former events and sales coordinator, was promoted to events manager. Ticket lead Julie Thompson has taken on new responsibilities in group sales.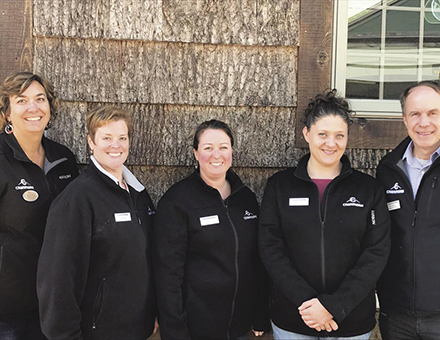 Kristen Barbin, longtime Cranmore Fitness manager, has transitioned to lodging manager and owner liaison for Kearsarge Brook Condominiums at Cranmore. Aimee Morrell steps up to human resources manager. She is joined by Valerie Dubie, who was recently promoted HR coordinator. Melissa Gentry was named HR assistant, and Heather Corrigan is the new HR administrator.
BRIAN VANDENBROEK, DEER VALLEY, UTAH
Brian VandenBroek joined Deer Valley Resort, Utah, as director of finance. He replaces Jim Madsen, Deer Valley's former director of finance and IT, who retired after 29 years in the industry.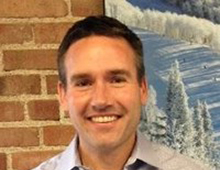 Previously, VandenBroek served as VP of financial planning and analysis at Alterra Mountain Company, and was a key part of Alterra's acquisition team throughout the purchase of Deer Valley in 2017. VandenBroek has more than 20 years of experience in business development and finance. He spent 11 years in various roles at Winter Park Resort, Colo., then served as vice president of revenue management and business development at Intrawest before joining Alterra after it acquired Intrawest in 2017.
KATHY HASTINGS, STEAMBOAT RESORT, COLO.
Steamboat Ski Resort hired Kathy Hastings, a seventeen-year Food & Beverage industry professional, as the resort's new Director of Food & Beverage for base area and hotel operations. In her new role, Hastings will be responsible for overseeing all facets of the resort's base area and hotel dining operations including developing long-term strategies and operation plans to keep Steamboat Ski Resort restaurants at the forefront of industry excellence.
HOLIDAY VALLEY, N.Y.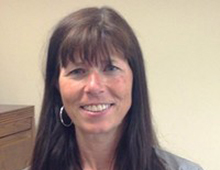 Bonnie Koschir
John Northrup has been named chairman of the board at Holiday Valley in New York. He takes over from Allen "Skip" Yahn. Bonnie Koschir was appointed to the board of directors, filling a position left by the retirement of director Jerry Bianchi. Koschir will retire from her job as vice president of resort operations in June 2020, and two new jobs have been created to handle her responsibilities: Kate Eshbaugh, currently health and safety manager, will become skier services director, and Niki Klein, currently sales director, will serve as resort services director. "This is a critical time in the management of Holiday Valley and I'm excited to know that we have people within our company ready to step into these new expanded roles. I'm confident the resort is in good hands," said president and CEO, Dennis Eshbaugh.
STEPHANIE SCOTT, CRYSTAL MOUNTAIN, MICH.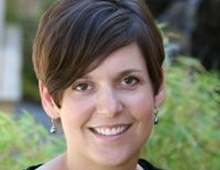 Crystal Mountain, Mich., has named Stephanie Scott vice president of retail and wellness services. As part of this new executive role, Scott will oversee the design, development, and execution of digital and on-site retail strategy, promotion, and customer experience. She continues her leadership role at Crystal Spa, where she has been since 2010. Under her guidance, the spa has been ranked the highest in Michigan by Spas of America and No. 22 on its most recent national Top 100 list.
"The guest experience that Stephanie has helped create at Crystal Spa has made it a vibrant part of our business in all four seasons," said Chris MacInnes, president of Crystal Mountain. "We know that she will do the same for the shopping experience at Crystal."
ERIC KELLEY, STRATTON MOUNTAIN, VT.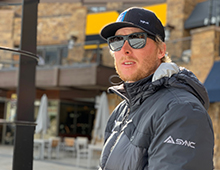 Eric Kelley was appointed junior school manager at Stratton Mountain Resort, Vt. He will oversee daily operations for children's lessons (ages 3–12) and will report directly to Duane Stutzman, mountain sports school director. Kelley has more than a decade of experience in the snowsports industry and is a current member of the PSIA-East Development Team. He started as a ski instructor at Okemo Mountain Resort, Vt., in 2008, and most recently served as the program coordinator for the seasonal children's freeride program Amplitude.
GERREN GOODWIN, DARTMOUTH SKIWAY, N.H.
Gerren Goodwin has assumed the mountain operations position at Dartmouth Skiway, N.H. He replaces Dave Mosher, who retired after 12 years at the Skiway to pursue a passion for distilling spirits. Goodwin is experienced in ski area operations and has an education in ski area management. He comes to the Skiway from Suicide Six in Vermont, and formerly worked at Squaw Valley, Calif."The Skiway is looking forward to Gerren joining us. This presents us with a chance to get new and fresh ideas to best serve our clients," said Skiway director Doug Holler, who is retiring next May after 18 years at the ski area. The search for a new Skiway director is currently underway.
Suppliers, Organizations, and Associations
CONOR ROWAN, STAR LIFTS USA, N.H.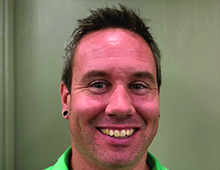 Conor Rowan has been promoted to general manager of Star Lifts USA. Rowan has more than a decade of experience working with lifts. For the last five years, he served as the assistant manager of Star Lifts. Prior to that, Rowan was the lift maintenance manager at Sugarbush Resort, Vt.
EMILY NEWMAN, CAMBER OUTDOORS, COLO.
Camber Outdoors, a national organization dedicated to workplace equity in the outdoor industry, named Emily Newman its new executive director after a nine-month search.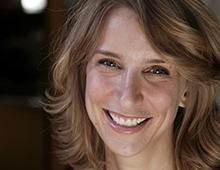 The role was previously filled by interim director Diana Seung. Newman comes to the organization from California where she was the founder of Beachwood Partners, Inc., a social impact consultancy. Newman has previously held senior roles with Peer Forward and My Brother's Keeper Alliance, and is a frequent lecturer at California State University and Antioch University.
"I am proud to join Camber Outdoors as executive director and am committed to advancing the promise of supporting our corporate partners in building diverse and inclusive workplaces," said Newman. "I look forward to galvanizing our collective voices to inspire a stronger workforce for the future of the active-outdoors community."
STEVE BARKER, OUTDOOR INDUSTRIES AMERICA, COLO.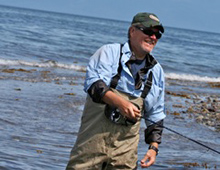 Outdoor Industries America (OIA) named Eagle Creek co-founder Steve Barker interim executive director. An industry veteran, Barker has previously served on the boards of OIA and the Conservation Alliance and been heavily involved in OIA's state and local government affairs work. Former executive director Amy Roberts left earlier this month after four years in the role to join The North Face. Barker is stepping down temporarily from his role as board chair of OIA's charitable arm, the Outdoor Foundation. In the interim, that position will be filled by Jennifer Mull Neuhaus, former owner of Backwoods Retail.
MARK GRABAS, CWSAA, B.C.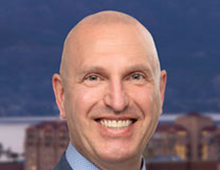 The CWSAA board tapped Mark Grabas to serve as a legal counsel on occupational health & safety, claims, human resources, labour relations and employment matters. Grabas' involvement will be seen at CWSAA events starting this winter. He has worked in employment and labour law for nearly 20 years, and has experience on ski files in multiple western provinces.
PSIA-AASI, COLO.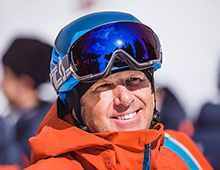 PSIA-AASI named the 2020-24 national team coaches. Former team manager Jeb Boyd is now the head coach. Michael Rogan, a PSIA-AASI national team member since 1996 and a U.S. Ski Team coach, will continue to serve as the alpine coach. Matt Boyd, a team member since 1998, is the alpine assistant and development coach. The snowboard coach is Eric Rolls, a team member since 2008 and the current training manager at Park City, Utah. Freestyle specialist Tony Macri, a team member since 2012, was appointed snowboard and development coach. President of Eastern Adaptive Sports Geoff Krill, a national team member since 2008, will continue in his role as adaptive coach. Greg Dixon, a team member since 2016, is the telemark coach, and Emily Lovett, also a team member since 2016, has been named the cross-country coach.
Awards
ANNA M. MCINTYRE, SPIRIT OF SKIING AWARD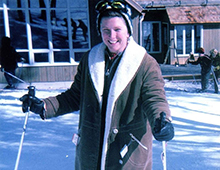 The New England Ski Museum will present the Spirit of Skiing Award to World Cup race organizer and pioneer snowboarding advocate Anna M. McIntyre. She will be honored Nov. 2 at the Waterville Valley, N.H., Conference Center. McIntyre was the first woman ever designated chief of race by FIS for an alpine World Cup race. She acted as chief of race for 10 World Cup races at Waterville Valley from 1980 through 1991, when she was chief of race for the World Cup finals.
ASPEN SKIING CO., COLORADO GOVERNOR'S CITIZENSHIP MEDAL
Aspen Skiing Co. (Skico) was recently awarded a Colorado Governor's Citizenship Medal. The Medal was started in 2015 by an executive order. It is one of the highest honors given to Colorado residents and organizations who play a role in the state's communities. The Governor's office recognized Skico as a place which respects and nurtures "the delicate balance between 'resort' and 'community.'" The late owner of the Denver Broncos, Pat Bowlen, and four other Colorado residents were also recipients of the award this year.
Obits
MIKAYLA MARTIN

Canadian ski cross racer Mikayla Martin, 22, died Oct. 1, 2019, after a mountain bike accident in her hometown of Squamish, B.C. Martin was a member of the national ski cross team. She was the 2018 FIS World Junior Champion, qualified for the World Cup championships last winter, and was poised to compete on the World Cup circuit again this season.
"We wish to express our most sincere condolences to Christine and James, Mikayla's parents, as well as her entire family and circle of friends," said Vania Grandi, president and CEO of Alpine Canada. "Mikayla embodied a love of skiing and passion for ski cross that were boundless, and words can't express how sorely she'll be missed."
WOODY ANDERSON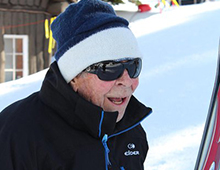 Alexander "Woody" Woodruff Anderson died on Oct. 6, 2019. Anderson was a pioneer of the Utah ski scene and served as general manager and vice president of Park City in the '60s and '70s. He purchased Pomerelle Mountain Resort in Idaho, in 1973, and was president of Magic Mountain Ski Resort, Idaho, from 1977 to 1984. Anderson was inducted into the Professional Ski Instructors of America Hall of Fame in 2004, and the Intermountain Ski Hall of Fame in 2007. He also served as the special envoy from Idaho at the 2002 Winter Olympics in Salt Lake City.