In SAM's monthly Snow People, we highlight recent personnel moves that have been made in the mountain resort industry.
STEVE KRUSE, TIMBERLINE LODGE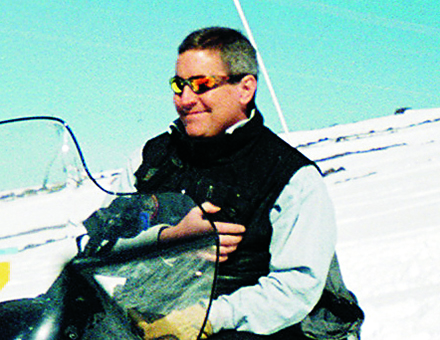 After 31 years at Timberline Lodge, Ore., longtime GM Steve Kruse has retired. Kruse was a World Cup technician in the 1980s and started at Timberline as the rental and repair manager in 1989. He quickly took on additional responsibilities as the risk management manager, and in 1993 Kruse began his long tenure as general manager of ski area operations.
"Steve has been invaluable to me and the company [RLK] as an uber reliable resource and confidant on some of our most difficult challenges over the years," said Timberline president Jeff Kohnstamm. Kruse oversaw numerous capital expansion projects at the resort, including the replacement of Timberline's key lifts, the Still Creek Basin expansion, and the development of Timberline bike bark. Kruse was also instrumental in the founding and implementation of SAM's Cutter's Camp, the foremost training program for freestyle terrain professionals.
ROB SOGARD, DEER VALLEY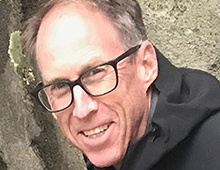 Deer Valley Resort tapped Rob Sogard to be director of skier services. Sogard will assume the role Aug. 17, 2020. He replaces Deer Valley veteran John Guay, who retired in July. Sogard, a former PSIA-AASI National Team member, began his career as a ski instructor at Snowbird in 1987. Over the following 34 years, Sogard managed nearly every part of Snowbird's ski school, serving as a kids supervisor, adult program manager, training manager, and assistant director. He also assisted in the development of a resort-wide guest service training program.
"We are thrilled to have Rob joining our leadership team," said Deer Valley Resort president and COO Todd Shallan. "His vast experience in the ski industry along with his commitment to guest services make him the ideal choice to fill our director of skier services position."
NANCY ILLEMANN ROCK, SMUGGLERS' NOTCH
Nancy Illemann Rock is retiring from Smugglers' Notch Resort after 44 years of service. Straight out of college, Illemann Rock began her career at Smugglers' in guest service before she became marketing director in 1986. Prior to retirement, she served as the director of market management and real estate, liaising between Smugglers' and Wyndham Destinations at the resort. Illemann Rock was recognized in 2014 as the Vermont Travel Person of the Year for her commitment to the Vermont tourism industry. She was a proponent of mentorship and advocacy work and was very involved with the Travel and Recreation Council, Vermont Chamber of Commerce, Vermont Ski Areas Association, Lake Champlain Chamber, Lamoille Regional Chamber, St. Albans Chamber, and the Vermont Travel Summit.
"On behalf of Ski Vermont, I'd like to thank Nancy for her contributions to the industry as a longtime chair of our marketing committee," said Molly Mahar, president of Vermont Ski Areas Association. "Nancy has always given generously of her time and expertise to champion Vermont skiing and the Vermont brand, helping to guide the industry's and the state's tourism marketing efforts over the years."
ADAM KNOX, ALTERRA MOUNTAIN CO.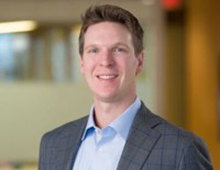 Alterra Mountain Company has promoted Adam Knox to executive vice president and chief financial officer. Prior to joining Alterra, Knox spent 12 years at KSL Capital Partners, which is one of Alterra's co-owners. He played a key role in the formation of Alterra through the acquisitions of Intrawest, Mammoth Resorts, Squaw Valley Alpine Meadows, and Deer Valley. Knox most recently served as the senior VP of strategy and corporate development at Alterra, where he led the acquisitions of Solitude Mountain Resort, Crystal Mountain, and Sugarbush Resort.
"Adam has been instrumental to our company's success and I couldn't be more excited to continue my collaboration with him now that he is in the CFO's seat," said Alterra Mountain Company CEO Rusty Gregory.
JESSE PAUL, MOUNTAIN HIGH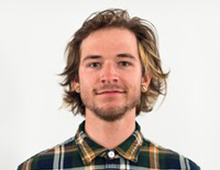 Pro snowboarder Jesse Paul was named marketing and action sports manager at Mountain High, Calif. Paul will oversee marketing and communications and be active in terrain park development. His role will also involve creating new events, generating sponsorships and working to increase diversity in winter sports. Paul, who has been active on the national stage since 2017, will continue to compete while serving at Mountain High. "This is a great opportunity for me to develop my ideas and enact my creative potential, both on and off the mountain," said Paul.
"We are extremely excited to have Jesse Paul join our team. His energy, passion, and global view of the snowsports industry is going to be infectious here at Mountain High," said president and CEO Karl Kapuscinski.
BRIAN STEPHENSON, SIA
Snowsports Industries America (SIA) has named Brian Stephenson to serve as director of the Snowbound Festival. Stephenson will be charged with developing the long-term vision and strategy for Snowbound's in-person and online programming. He has extensive experience with large-scale consumer events and digital engagement. Stephenson most recently worked for ReedPOP, a globally recognized events company known for wildly popular festivals like the New York Comic Con and the Star Wars Celebration.
"I've known Brian and followed his career for a long time, and I'm thrilled to have him leading the way for Snowbound Festival," said Nick Sargent, president of SIA. "By creating a compelling, multi-platform destination, our goal is to celebrate the entire winter outdoor culture and lifestyle in a way that is inspirational and accessible to all, and Brian is the ideal person to help Snowbound Festival inspire a larger audience to join us outside once the snow starts to fall."
SHAUN CATTANACH, SNO-GO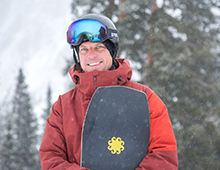 Ski bike company SNO-GO has brought on industry veteran Shaun Cattanach as its director of resort experience. Cattanach will work closely with SNO-GO's resort partners to integrate ski bike programing and equipment into their existing operations. Cattanach has 20 years' experience growing Burton's Learn To Ride program. He has also worked closely with SNO-GO partners PSIA-AASI and SNOW Operating.
"We're confident in Shaun's ability to merge, develop, and scale SNO-GO's programs to help resorts achieve record numbers of converted long-term guests in the years to come," said CEO of SNOW Operating Joe Hession.
"I'm excited to be part of the next big opportunity in snowsports," said Cattanach.
TODD RUDIS, TECHNOALPIN USA
Todd Rudis joined TechnoAlpin USA as the new Rocky Mountain sales manager. Rudis will be responsible for sales in Montana, Wyoming, Utah, Colorado, New Mexico, and Arizona. Rudis had been with Vail Resorts since the 1990s and brings 32 years of industry experience to his new position. He has been involved in numerous large-scale projects, including the Park City-Canyons integration, the total renovation of two Vail Resorts Midwest properties, pipeline and gun install projects at Northstar, Calif., and excavation for three new lifts at Steven's Pass, Wash.
KLAUS WALDNER, FIS
The International Ski Federation (FIS) appointed Klaus Waldner race director for ski and snowboard cross. He replaces JP Baralo, who stepped down from the role, and will work alongside Uwe Beier, who holds the same dual-discipline position as Waldner. Formerly, Beier was race director for snowboard cross only. Waldner, a former professional ski cross athlete, was on the Austrian team from 2007 to 2012. After his retirement, he became an FIS technical delegate and course adviser. In recent seasons, Waldner has also served as an assistant race director for European Cup races and as a race director at the Continental Cup level.
AWARDS
CINDY WRIGHT BERLACK
U.S. Ski & Snowboard recognized Cindy Wright Berlack with its Russell Wilder Award for service to youth. Berlack earned the honor for her work in avalanche education. In memory of her son Ronnie and his friend Bryce Astle, both U.S. Ski Team athletes killed in an avalanche five years ago, Wright Berlack formed the Bryce and Ronnie Snow Safety Foundation (BRASS) to educate athletes and coaches about avalanche danger. Spearheaded by Wright Berlack, the free BRASS 101 program has been delivered to more than 2,000 youth since the 2017-18 season.
DAVE KELLY
The North American Snowsports Journalists Association (NASJA) has named Magic Carpet founder Dave Kelly as the 2020 Carson White Snowsports Achievement Award recipient. The award recognizes innovators and pioneers who have made a significant and lasting contribution to North American winter sports. It is NASJA's highest honor. SAM editor Rick Kahl was honored with the award in 2019.
Kelly began in the industrial conveyor systems business in the early 1970s, and in 1982 started the Rocky Mountain Conveyor and Equipment Company, helping companies move goods and components. In 1990, a daycare center in Breckenridge, Colo., asked if he could adapt his conveyor system to transport young skiers up a small ski hill, and thus the Magic Carpet ski lift was born. Two years later, Vail asked Kelly to install three units at the mountain. At that point, Kelly knew he was on to something.
Today, conveyors are prevalent at ski areas worldwide, making uphill transport for beginner skiers and riders easy and stress free. About 1,000 Magic Carpets have been installed at ski areas in 10 countries.
OBITUARIES
MAXINE BOUNOUS, UTAH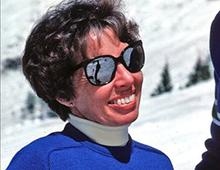 Maxine Bounous, one of the first ski instructors in the U.S., died June 23 at the age of 94. Nicknamed "Fast Max," Bounous and her husband Junior were pioneers of the sport. She first taught at Timp Haven, now Sundance. There, Bounous developed a kids learn-to-ski program that served as the prototype for Ski Utah's passport program. She went on to teach at Alta, Sugar Bowl, and then Snowbird when it opened in the 1970s. She was a level III certified instructor and was featured on the cover of SKI Magazine making one of the earliest descents of Mount Timpanogos, the second highest peak in the Wasatch Mountains. In 2004, Bounous was honored as an "Outstanding Woman in Skiing" by the University of Utah Marriott Library Ski Archives.
LAURENT BOIX-VIVES, FRANCE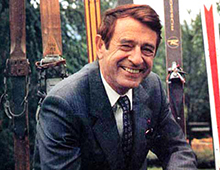 Rossignol's visionary president and leader for 50 years, Laurent Boix-Vives, died June 18 at the age of 93. Boix-Vives helped create and develop the resort Courchevel before acquiring Rossignol in 1956 at the age of 29. He ran the company until 2005, transforming Rossignol into one of the world's leading ski brands. Rossignol had its breakthrough at the 1960 Winter Olympics in Squaw Valley, Calif. Then, in 1990, under Boix-Vives, Rossignol, which already controlled Lange, acquired the Caber boot factory, rebranding it under the Rossignol banner. During Boix-Vives' tenure the company added Look and Dynastar as well.
"Rossignol Group has lost its legendary figurehead, who succeeded in turning a small workshop in Voiron into the world's leading ski group. Laurent Boix-Vives was certainly one of the 20th century's greatest entrepreneurial success stories, and he was instrumental in popularizing winter sports in France and throughout the world," said Rossignol Group president and CEO Bruno Cercley.
CARL ETTLINGER, VERMONT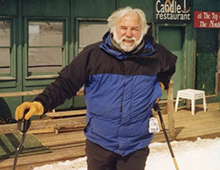 Ski safety champion and pioneer Carl Ettlinger died June 19 from Parkinson's disease related to his service as a Combat Engineer Officer in the 25th Infantry in Vietnam. He was 77. Ettlinger's 1970s research on the prevention of ski injuries, particularly tibial fractures and ACL injuries, resulted in the development of the first commercially successful anti-friction device (AFD) used in ski bindings. He also established Vermont Ski Safety Equipment (VSSE), a leading laboratory for the testing, design, and analysis of snowsports equipment.
A founding member of the ASTM F-27 Committee on Snow Skiing, Carl was instrumental in the development of standards for binding specifications and shop practices, among others. For all his contributions to F-27, he was recognized by ASTM with the honorary title of Fellow for "meritorious and dedicated leadership of the ASTM International Committee F27 and for conducting the seminal research that provided the technical basis for standards that have materially improved skiing safety worldwide." Ettlinger was a Technical Delegate to the International Standards Organization (ISO), and the technical editor for Skiing magazine.
Ettlinger's list of scientific contributions and achievements is long. He co-authored more than 70 peer-reviewed articles on sports medicine, injury prevention, and safety. His 1971 Sugarbush Study, which has tracked and analyzed skier and rider injuries continuously since 1971, is the only controlled, longitudinal data set of ski and snowboard injuries in the world. And his Training Tips for Knee-Friendly Skiing has been adopted by more than 100 resorts across the U.S. to reduce employee ACL injuries.
WILLIAM "BILL" ALEXANDER MCCOLLUM, VERMONT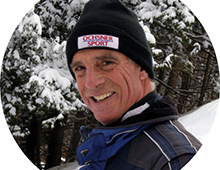 William "Bill" Alexander McCollum, one of the founders of Killington Mountain School (KMS), died unexpectedly in his home June 29. McCollum was a fixture of the New England ski racing scene. Over a long career, he served as the head of KMS, executive director of the Vermont Alpine Racing Association (VARA), and head coach of the alpine ski team at Woodstock Union High School. An All-American ski racer in college, McCollum later skied on the Masters circuit and served on the organization's board for several years. He began his professional writing career in the 1980s, contributing race reports to the Stowe Reporter before going on to be a contributing writer and editor at Ski Racing magazine.
In 2014, McCollum was recognized by the Vermont Ski and Snowboard Museum with the Paul Robbins Journalism award. He was also inducted into the VARA Hall of Fame in 2011, and in 2009 McCollum received the Jack Tobin Award for his contributions to Eastern Masters racing.