RESORTS
Sarah Sherman, Snowbird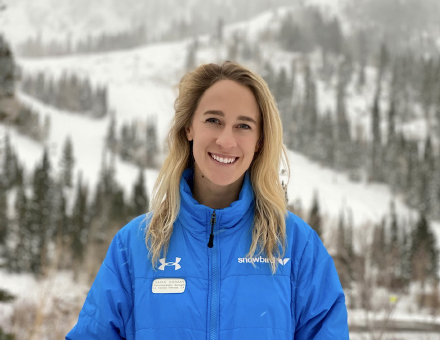 Sarah Sherman has been appointed communications manager at Snowbird, working within the marketing team to oversee the resort's public and media relations and communications. Originally from Los Angeles, Sherman began her career as a snow reporter at Mammoth Mountain after graduating from the University of Southern California with a degree in communications. Since then, she has spent time working as the social media coordinator at FREESKIER Magazine, program and communications manager at Windells Camp, and, most recently, the communications and content manager at Sierra-at-Tahoe.
Gaman Guadagni, Camelback Resort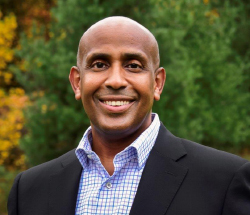 Gaman Guadagni has been appointed vice president of operations at KSL's Camelback Resort, Pa. Guadagni has more than 13 years of hospitality experience, including property and business management positions at resorts ranging from Caesar's Palace in Las Vegas, Nev., and the Four Seasons Hotel in Atlanta, Ga., to Yosemite Hospitality's multiple properties in Yosemite National Park.
Guadagni's responsibilities encompass Camelback Lodge, the Camelbeach outdoor waterpark and year-round Aquatopia Indoor Waterpark, Camelback Mountain Adventures (including snow sports), and the resort's vast variety of seasonal activities.
Candace Egan, Ragged Mountain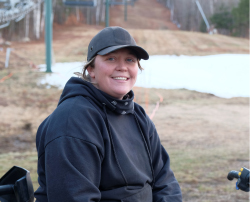 Ragged Mountain Resort in Danbury, N.H., has hired Candace Egan as lift maintenance manager. She most recently worked in lift maintenance at Mammoth Mountain, Calif., following lift maintenance positions in the Northeast at Stratton and Okemo Mountain Resort, Vt.
Pat Morgan, Mountain Creek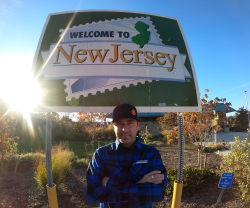 SNOW Operating has named Pat Morgan as its marketing and brand manager. Pat brings a long history of brand and youth culture-focused marketing experience to his role, in which he'll be working with SNOW Operating's two New Jersey-based operations.
Pat, a SAM Magazine 10 under 30 in 2010, got his start in the industry in 2007 as the youth marketing specialist for Holiday Valley Resort, N.Y. That was followed with a project management events position with Red Bull North America, He later joined Peak Resorts as director of freestyle terrain for Jack Frost Big Boulder Resort. Under Pat's direction, Big Boulder became one of the top terrain park destinations in the country. Following Vail Resorts' purchase of Peak Resorts, in April 2020 Pat was named senior marketing specialist.
Leonard Payne, Mad River Mountain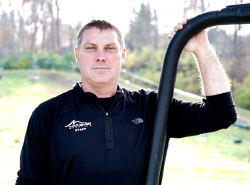 Leonard Payne has been named mountain manager at Mad River Mountain. His responsibilities include lift maintenance, lift operations, snowmaking, grooming, fleet maintenance, and tubing. Leonard started working at Mad River Mountain in 1995 and was promoted to assistant mountain manager in 2010. He has held many titles at the resort, managing everything from snowmaking and lifts to night operations. He also brings a plethora of electrical and mechanical experience from working at the mountain and, previously, in his family-run business.
Sugar Mountain Resort
Sugar Mountain Resort welcomed Kaylee Mayberry as director of group sales, and Charlie Peters as director of ice-skating and tubing.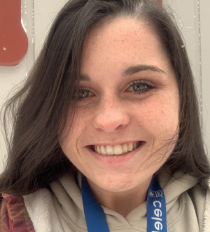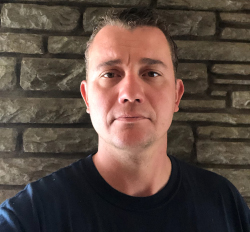 Alterra Mountain Company

Alterra Mountain Company has created new hospitality and real estate divisions.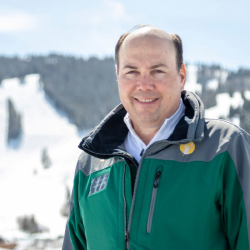 Todd ShallanTodd Shallan has been promoted to chief operating officer, hospitality division; he left his role as president and COO of Deer Valley Resort in late October. Jeremy Levitt, president and COO of CMH Heli-Skiing & Summer Adventures, will assume Shallan's roles and responsibilities at Deer Valley, and will continue to oversee CMH. Rob Rohn, CMH's long-tenured GM and director of mountain operations, will manage daily operations at CMH through the 2020-21 winter season. Bryan Elliott has been named president of the real estate division in addition to his current responsibilities as chief development officer of Alterra Mountain Company.
SUPPLIERS
Elia Hamilton, Mohawk Industrial Werks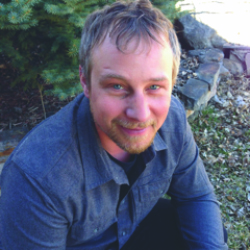 Elia Hamilton has joined Mohawk Industrial Werks and Industrial Werks Canada as sales representative for Ontario, Nova Scotia, PEI, and Labrador, where he will represent PistenBully snow grooming equipment. He will work in close coordination with Mohawk Industrial Werks in the Mid-Atlantic and Southeast.
Elia brings a wealth of experience and knowledge of mountain operations to his position. He started his ski industry career in 1998 when he took over the terrain park program at Mount Snow, Vt. In 2003, after building a strong program and honing his groomer operating skills, he became director of freestyle terrain for American Skiing Company, with oversight of resorts from Maine to California. He then served as mountain manager at Mount Snow, Vt., from 2005 to 2011 and oversaw all daily operations of grooming, terrain parks, vehicle maintenance, and other departments. In 2011 he became Peak Resorts VP of terrain development, which included oversight of the company's overall grooming fleet.
Ryan Lavoie, MountainGuard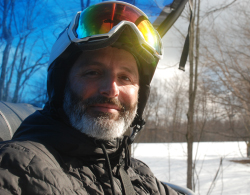 2018 SAMMY Award winner Ryan Lavoie has joined the MountainGuard insurance team as assistant director of risk and education. He will work closely with Mary Bozack on a national level to provide risk management advice for clients in the U.S. and Canada. Ryan will also help build out MountainGuard's growing workers' compensation offering. He will be based in the Portsmouth, N.H., office.
Ryan comes from Vail Resorts where he was the director of health and safety integration for 17 Vail resorts. His responsibilities included analyzing and identifying gaps in health and safety protocols. Prior to Vail Resorts, Ryan was employed by Peak Resorts as director of risk management where he was responsible for procuring and managing all lines of insurance for the corporation, development and execution of the risk management program, and oversight of OSHA and EPA regulatory compliance for 17 separate ski resorts that span seven states and employ more than 8,000 employees.
Burton
Burton has welcomed new SVP of global marketing Kelly Murnaghan, and new executive creative director Adrian Josef Margelist. Both report to Burton CEO John Lacy and have officially started in their respective roles.
Mike Poole, Head/Tyrolia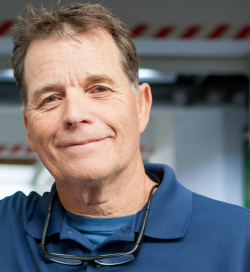 Mike Poole, national sales manager for rental products, is retiring from Head/Tyrolia effective Jan. 15, 2021. Poole started in the ski business in 1971, just after returning from fighting in Vietnam. His first job was shoveling snow off sidewalks in Stowe, Vt. Through the years, he's held sales positions in the Midwest and the Southeast as well as on a national level.
"Mike has been an integral member of the Head Wintersports leadership team for 20 years. He's been instrumental to the growth and success of Head Wintersports as we reached several record sales years during his tenure. His contributions are significant and his influence will remain an important part of our culture," said Kevin Kempin, CEO of Head USA.
ORGANIZATIONS

DeeDee Cole Driller,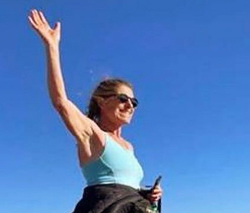 Diamond Peak Ski Education Foundation

Diamond Peak Ski Education Foundation named DeeDee Cole Driller to be ski team program director. DPSEF annual membership reaches 200-225 athletes, and the foundation employs nearly 50 local coaches each season. Driller grew up skiing and racing in Vermont.
U.S. Ski and Snowboard Hall of Fame
The U.S Ski and Snowboard Hall of Fame added Christine Donovan and Michael J. Krongel to its board of directors.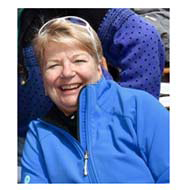 Donovan joined BEWI Productions Inc. in 2006 as vice president. She coordinated new event ventures, marketed the consumer shows in Denver and Boston, and assisted with all company events, expo sales, sponsorships, and office administration. Christine is also assisting in the transition of BEWI's consumer expos to SIA ownership.
Krongel started his career in the industry as an instructor and entered a management training program at Killington after earning his undergrad degree.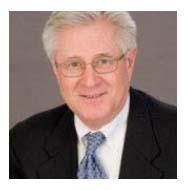 He has spent more than 50 years in ski resort operations, development, acquisition, and disposition. He participated in the growth of Sherburne Corp. and American Skiing Company. At present he facilitates transactions for buyers and sellers of ski areas and resorts, and finding third parties to develop real estate opportunities at resorts.
OBITS
Bob Maynard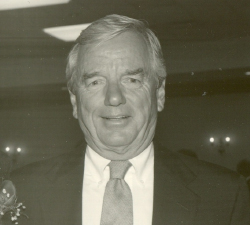 Bob Maynard, who ran Aspen Skiing Co. during an era of great changes between 1988 and 1996, died in November at age 93.
Early in his career he worked at Yosemite National Park and Jackson Lake Lodge. He later served as an assistant director of the National Park Service in Washington D.C.
He left the Park Service in 1973 to serve as president and CEO of Keystone Resort, then a division of the Ralston Purina Co. He oversaw its operations and expansion for 13 years. Under his guidance, Keystone went from 50,000 skier visits to more than 1 million per season. He left to be president and CEO of Sundance Enterprises at Sundance, Utah.
Maynard was recruited by the Crown family, Aspen's owners, and took the reins of ASC on Jan. 1, 1988. Some of the company's highlights under Maynard's guidance included the acquisition of Aspen Highlands; overseeing the construction, launch and management of The Little Nell Hotel; and later, the development of the Snowmass Lodge and Club.
Maynard was inducted into the Colorado Ski and Snowboard Hall of Fame in 1993.
Phil Gravink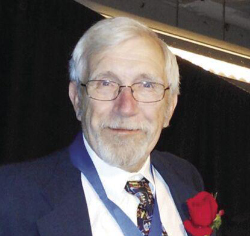 Retired ski industry icon, former Attitash CEO, U.S. Ski Hall of Fame member, and community leader Phil Gravink died at age 85. Gravink was inducted into the U.S. Ski & Snowboard Hall of Fame in the Class of 2011. Among his many career highlights was serving as president and treasurer of the National Ski Areas Association board of directors.
After founding Peak'n Peak, his first major role in the ski business, Gravink served as general manager at New York state-owned Gore Mountain. He was then recruited by former New Hampshire Gov. Sherman Adams to become CEO and president of Loon Mountain, where he created a top-ranked ski resort from 1977 to 1991. Other organizations Gravink oversaw included Ski New Hampshire and Ski the White Mountains, along with the New Hampshire Alpine Racing Association. His ski area management career continued as a senior associate with Sno-Engineering (now the SE Group). His consulting services at New Hampshire's Attitash led to the CEO role there until his retirement in 1999.
Jay Price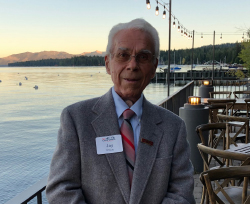 Jay Price, a pioneer and legend in the California ski industry, died Oct. 30. He was 88. He got his start in the industry at a small ski resort in the Provo Canyon Utah, called Timp Haven (now Sundance). There, he directed the ski school and started the first busing program (SCERA Ski Program) to bring school-aged children to the slopes to learn the sport he loved.
In 1965 he helped build a brand new ski resort, Boreal Ridge, on Donner Summit, Calif. During his more than 20 years as general manager of Boreal, he implemented the Alpine Junior Skiers Program for children, the Winterset Ski Program for women, and the California Ski Teachers Clinics (CSTC). He was also the first to bring night skiing and snowmaking to Northern California.
Jay served as the National Ski Areas Association president for many years and was also a founder of the Sierra Ski Areas Association in 1969.
Jean Marie Mayer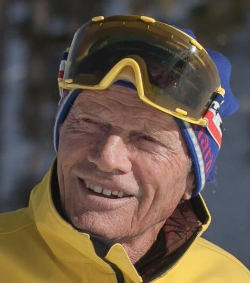 Jean Marie Mayer founded the ski school at Taos Ski Valley, N.M., in 1957 and served as technical director until his death on Oct. 10 at age 85. He also built and ran the Hotel St. Bernard at the Ski Valley for more than 60 years. A lifelong ambassador for French alpine ski culture, he was widely considered the patron saint of skiers at Taos Ski Valley. He was inducted into the New Mexico Ski Hall of Fame in 2008.