SAM Magazine—Lakewood, Colo., June 14, 2021—The National Ski Areas Association (NSAA) presented Lifetime Achievement Awards to Bill Jensen, former Vail Resorts mountain division president and Intrawest CEO, and Tim Silva, longtime Sun Valley, Idaho, general manager and former Northstar, Calif., GM. Jensen and Silva were recognized at NSAA's 2021 virtual National Convention.
BILL JENSEN
Bill Jensen is well known for helming (and growing) some of the most renowned ski areas in North America during his 45+ year career. He got his start in operations, holding mountain ops roles at Mammoth Mountain,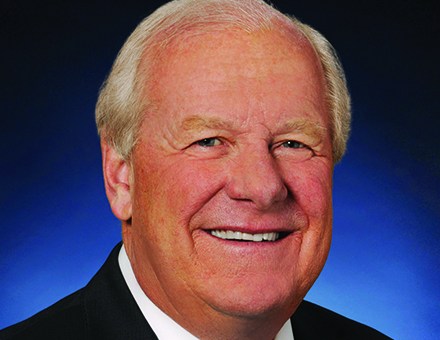 Calif., Sun Valley, Idaho, and Bluewood Ski Area, Wash., in the '70s, before moving to the supplier side.
At PistenBully, Jensen helped bring modern grooming technology to the U.S. in the '80s as a sales manager and eventually VP of the North American division. It's even possible that Jensen coined the industry-defining term "corduroy" to refer to freshly groomed slopes.
Jensen then returned to the resort side to direct the marketing at Sunday River, Maine, helping the resort double its skier visits before he was recruited to lead Northstar, Calif. As president and GM of Northstar, Jensen and his team boosted skier visits 120 percent. He also oversaw the acquisition of Sierra-at-Tahoe and Bear Mountain, and then the ultimate sale of the group to Booth Creek in 1996.
Jensen would continue this legacy of resort growth and development throughout his career, increasing business by 22 percent as the leader of Breckenridge, Colo., and boosting skier visits by 20 percent as the leader of Vail, Colo. Jensen is also credited with implementing Vail Resorts' now widespread Yellow Jacket guest awareness safety program. While he was CEO of Telluride Ski and Golf Resort, Telluride was named #1 in North America by USA Today, among other recognitions and accolades.
During his time as president of the Vail Resorts Mountain Division, Jensen was recognized with a 2002 SAMMY Leadership Award. In 2008, he was inducted into the Colorado Ski Hall of Fame. He was a 2018 U.S. Ski and Snowboard Hall of Fame inductee. Jensen is also a two-time recipient of the Colorado Ski Country USA Chairman's Award. Additionally, he is a former chair of the NSAA board of directors.
Jensen, now semi-retired and serving as a consultant to the new owners at Sundance, Utah, told NSAA: "The thing I like best about the business is there's an energy that sits inside each resort, the people who work there, and the passion they have for both the sport and the business. That energy is what drives me."
TIM SILVA
In 2009, Tim Silva's career came full circle when he was named general manager of Sun Valley, Idaho. He'd gotten his start at the resort in the late 1970s in lift ops, where he crossed paths with Michael Berry and Bill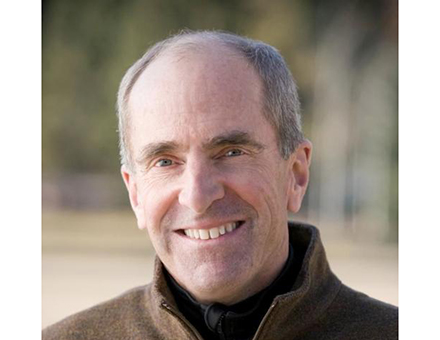 Jensen, occurrences that would repeat during his decades-long career.
Silva, who met his wife and started his family at Sun Valley, expected to be a lifer at the resort, but opportunity came knocking. In 1992, Bill Jensen recruited Silva to Northstar, Calif., as the director of operations. Silva was promoted to GM of Northstar in 1995, helping the operation exceed 500,000 skier visits that year. He stayed with the ski area till 2009, helming it through various ownership changes, all the while executing a vision for growth that included the Lookout Mountain expansion and development of the Village.
When he took over at Sun Valley in the late 2000s, the Great Recession was hitting the resort hard. Silva set a number of development goals for the resort, one of which was earning the top spot in SKI Magazine's annual reader survey—a goal the resort achieved in 2021. Silva is now stepping back from operational responsibilities and moving into an advisory role for the resort.
During Silva's tenure, Sun Valley won five NSAA Safety Awards. Silva was also recognized with the Intermountain Ski Areas Association Outstanding Contribution Award in 2012.
Over the course of his career, Silva has been instrumental in developing lift safety standards. In the '80s, he served as an ANSI B77 Committee member and co-chair of the lift evacuation sub-committee. "The B77 Committee oftentimes works unnoticed behind the scenes, and I have been honored to be part of this diverse and knowledgeable group dedicated to developing safety requirements for passenger ropeways," he told NSAA.
Silva also co-chaired the NSAA/NSP joint committee that produced The Aerial Evacuation Resource Guide, Fourth Edition, and he helped create the CSIA/Sierra College lift maintenance seminars.
During his time at Northstar, from 2000-2007, Silva served on the California Ski Industry Association board. He also spent 13 years on the NSAA board of directors and was chairman when former Sun Valley co-worker and longtime NSAA president and CEO Michael Berry announced his retirement. Silva appointed and served on the search committee that hired Berry's successor, Kelly Pawlak, in 2017.