This October edition of Snow People includes happenings to prominent people in the mountain resort industry since our last edition in early August.
Sam Bass, Eldora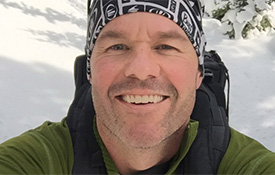 Eldora Mountain Resort hired Sam Bass as its new director of marketing. He started in early September. Prior to joining Eldora, Bass was content director and senior account manager at Backbone Media, an active-lifestyle PR and media agency. Before Backbone, he was editor-in-chief of Skiing magazine for five years, and served on Skiing's editorial staff for more than 11 years.
"I'm thrilled to join the Eldora team and help make our local resort a centerpiece for Front Range communities," said Bass. "Eldora is an incredible resource, and it's one of the best things about living in Boulder and raising my kids here. With POWDR's companywide commitment to supporting local communities and its emphasis on sustainability, this a really exciting time for Eldora and local skiers."
"We are excited to have Sam on board," said Brent Tregaskis, president and general manager of Eldora. "He's a Boulder local who loves Eldora and lives the adventure lifestyle that Eldora embodies. His extensive experience in the ski industry, communications, and brand management will be a great asset to Eldora."
Erik Forsell, KSL/SkiCo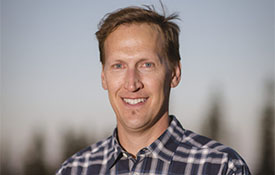 Erik Forsell has been named chief marketing officer of the to-be-named KSL/Henry Crown and Company entity. Previously, Forsell was the CMO of Mammoth Resorts—one of the resort companies acquired by the new Denver-based group—and oversee the combined marketing efforts of the 13 mountain resorts under its control.
Forsell has been in the ski industry for the past four years, during which Mammoth Resorts was awarded the 2015 Best Overall Marketing Campaign by the National Ski Area Association. Under Forsell's leadership, Mammoth's social media following is the largest of any mountain resort in the world on the strength of an industry-leading content program.
Prior to that, Forsell oversaw Asics' marketing efforts in the Americas. He also served as vice president of brand development at La Jolla Brands, which includes O'Neill, Rusty, and Lost.
Jeff Alexander, Vermont Adaptive Ski and Sports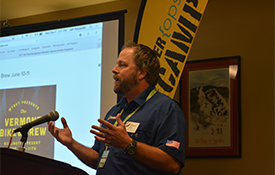 Pico Mountain-based Vermont Adaptive Ski and Sports has hired Jeff Alexander as its new director of strategic partnerships. In this role, Alexander's responsibilities will include planning and executing select events, procuring sponsorship and advertising opportunities, and building partnerships. He will join the team Oct. 1.
"Jeff brings years of invaluable experience and sponsor relationships to the table," said Vermont Adaptive executive director Erin Fernandez. "As the organization continues to grow, it is critical that we provide the necessary expertise to execute the best experiences possible for our athletes and continue to develop our relationships with our partners."
Prior to joining Vermont Adaptive, Alexander held posts as Okemo Mountain Resort's marketing events coordinator and was a leisure sales representative for Pico Mountain. Most recently, he was the events and sponsorships manager for Killington Resort, and has also been a volunteer for his new employer since 2015.
"My family enjoys an active lifestyle," said Alexander. "When this position became available, I had to jump. In essence I am spreading the Vermont Adaptive message to athletes and families like mine. Everyone should be able to enjoy the sports that the Green Mountain State offers."
Evan Kovach, Mountain Creek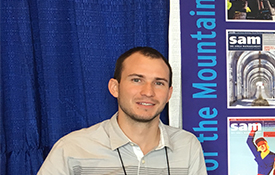 Evan Kovach has been promoted to director of marketing and sales for Mountain Creek Resort, N.J., where he's worked for the last decade. Kovach started when he was in high school as a cashier in the resort's money room, and then worked full-time in the accounting department while putting himself through college. From there, he became a group sales agent and has steadily worked his way up through the ranks, most recently holding the position of revenue and sales manager.
"Evan is a talented guy, and is ready for this next step in his career at Mountain Creek," said Hugh Reynolds, VP marketing & sales for Mountain Creek and SNOW Operating. "He has never been one to shy away from the hard work that his positions have required, and he has proven himself to be an invaluable member of the resort team."
Christina Schwartz, Tahoe Donner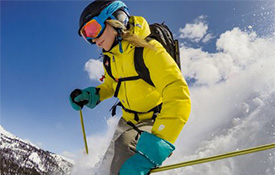 Christina Schwartz has been named director of marketing and member relations at Tahoe Donner Association in California. Schwartz joins the Tahoe Donner team after leading GoPro Inc.'s brand as vice president of brand and creative services for the last seven years. She earned several accolades during her tenure there, including AdWeek Brand of the Year, IAC Best Digital Campaign and Freeskier Best Ad of the Year, to name a few.
"Christina comes to us with nearly 20 years of creative marketing experience, and a passion for our mountain lifestyle at Tahoe Donner," said Robb Etnyre, Tahoe Donner general manager. "I know Christina will help grow and improve our membership and customer engagement, continuing to make Tahoe Donner an amazing place for many generations to come."
Schwartz will be responsible for leading the development of strategic engagement campaigns, sales, membership and public relations, communications, member services and the alignment of all these elements with Tahoe Donner's vision.
"I'm really excited to join the community and the team, and to help drive the vision of the association," said Schwartz. "When I first visited Tahoe Donner, I was amazed by the diversity of offerings and activities available to members and guests. I look forward to working with Tahoe Donner stakeholders in delivering a world-class experience to its customers."
Hans Wipper, Mt. Hood Skibowl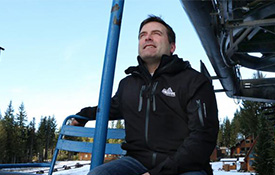 After 28 years at Mt. Hood Skibowl, Hans Wipper, the resort's PR and risk management head, is retiring. His last day was Sept. 29.
"It is time to hang up this hat and move on to the next chapter in my life," Wipper said in an email. "I want to thank Mt. Hood Skibowl and specifically Kirk Hanna for what has been an amazing experience."
In the email, he said he plans to spend more time with his family and concentrate on his business, Wippersnappers—an indoor play place for kids, located in Sandy, Ore.
Marker/Dalbello/Völkl
Greg Grip has been promoted to executive vice president for Marker Dalbello Völkl, responsible for sales management of all three brands. Derek McClellan has been promoted to sales and technical director, overseeing the Marker brand. Sarah Lauridsen has been promoted to director of promotions for MDV. Thatcher Jacques has been promoted to product manager for the company.
"With the 2017-18 selling season beginning, we are pleased to announce these changes and updates to the MDV staff," said Mike Noonan, president Marker Dalbello Völkl U.S. "Some have been in the works for quite some time, with the final pieces falling into place fairly recently. Moving forward, the end result will be the best possible service for our retailers, and the best products for our loyal end consumers."
Ryan Coombs, SIA
SIA has hired Ryan Coombs as its research manager, a newly-created role within the organization. Coombs' new position is tied to SIA's commitment to strengthen and grow its research efforts.
"This is an industry that I'm passionate about, and I also have a very analytical mind and love numbers," Coombs said. "It's the perfect fit."
Coombs earned a MBA from the David Eccles School of Business, University of Utah, and has experience working with nonprofits, previously acting as the senior customer service specialist with Harvard Business School Publishing. He is a Utah native and avid skier and snowboarder.
Terry Fix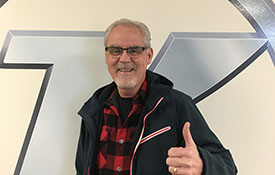 Longtime PistenBully staff member Terry Fix died Sept. 12 at the age of 61.
From PistenBully marketing manager, John Glockhamer:
"We are deeply saddened to announce that our Kässbohrer Family member and Colorado regional manager of 19 years, Terry Fix, has lost the long and hard-fought battle with cancer. Terry was a hardworking, selfless, and devoted father, husband, employee, and friend. We are grateful to have had the opportunity to work alongside such a great individual. All of us at PistenBully feel that our lives have been touched by Terry. He will be greatly missed."
Ike Garst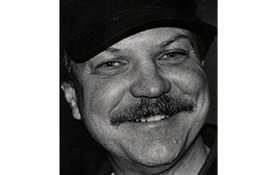 Ike Garst, the first Colorado ski area owner to allow snowboarding, died August 1 at the age of 66. He had moved to Colorado from Iowa, and started out working in a ski rental shop in Keystone before purchasing Berthoud Pass Ski Area in 1977, when he was just 26. Soon after, Garst made waves by welcoming snowboarders to ride lifts—making Berthoud Pass the first ski hill in Colorado to do so.
"It was very unpopular," his wife, Lucy, said shortly after Garst died. "The other ski areas gave us grief. The ski patrol gave us grief. The ski school gave us grief. When you're sandwiched between Winter Park and Summit County, you have to do something to attract skiers to your area. We were more than happy to help that sport grow."