SAM Magazine—Wrightwood, Calif., Oct. 6, 2017— Ski Resort Holdings LLC, an affiliate of Oz Real Estate, has sold Mountain High Resort to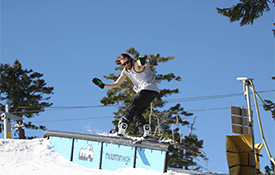 Mountain High Reunited (MHR), an investment group that includes current president and CEO Karl Kapuscinski, the resort's senior management team, and MHR Investors. Terms of the sale were not released. The current management team will remain in place and continue to operate the resort.

This is essentially the same group that owned the resort in the mid-2000s before selling to CNL Lifestyle Properties. Last year, CNL sold its portfolio of ski properties to Ski Resort Holdings LLC, which maintains the long-term operating leases of the resorts involved. This is the first transaction involving any of the resorts since Ski Resort Holdings took over.
"We have enjoyed our time with both CNL and Oz Real Estate, but look forward to our next chapter," said Kapuscinski. "We consider ourselves a gateway to winter sports for roughly 18 million people and with the expanding diversity of the Southern California market, we are very excited about the future. Plans are already being discussed for potential capital improvements both winter and summer."
Mountain High will continue to remain a member of the Powder Alliance, a group of 16 domestic and international resorts that share reciprocal season pass benefits.
The area consists of three separate resorts, 16 lifts, 59 trails, and is the only regional resort to offer night skiing seven nights a week.