SAM Magazine—Broomfield, Colo., Jan. 13, 2018—Vail Resorts reported a 10.8 percent decline in visits across its major North American resorts through the early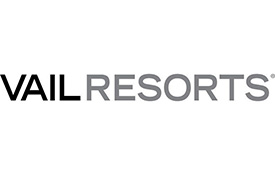 season, reflecting adverse weather and snow conditions across a broad swath of the U.S.

Among the other metrics VR reported, total lift ticket revenue, including an allocated portion of Epic Pass sales, rose 1.6 percent. Ski school revenue was off 4.5 percent, dining, down 8.7 percent, and retail, down 11.5 percent.
VR's figures compare this season through Jan. 7 to last year's early season through Jan. 8. The reported ski season metrics compare VR's North American mountain resorts, adjusted as if Stowe was owned in both periods, and are adjusted to eliminate the impact of foreign currency rates on Whistler Blackcomb. The metrics exclude results from VR's urban ski areas as well.
Commenting on the ski season to date, "Given the truly historic low snowfall across our western U.S. resorts, we are pleased with our results to date, which reflect the stability provided by our season pass program and the investments we have made in our resorts," said CEO Rob Katz. Poor conditions that continued through the holiday period reduced both local and destination visitation and spending, he said.
In November and December, snowfall in Vail, Beaver Creek, and Park City was the lowest level recorded in more than 30 years—and in Vail and Beaver Creek, it was 50 percent lower than the next-lowest season. Tahoe's snowfall was 69 percent below the 20-year average.
"Fortunately, conditions have improved at our western U.S. resorts in the last week with expanded open terrain due to recent storms, and we expect a portion of the Back Bowls at Vail Mountain and Peak 6 at Breckenridge to open this weekend," Katz added. "However, we still remain behind typical conditions for this time of year in terms of open terrain and base depth."
On the plus side, Katz added, "Conditions and financial results at Whistler Blackcomb have been strong and are consistent with last year's record performance, and Stowe is off to a strong start in our first year of operating the resort."