SAM Magazine—Woodbury, Conn., April 4, 2018—SAM Magazine is bestowing its 2018 SAMMY Leadership Awards on a remarkable quartet: Nadia Guerriero, Tish Lopez, Ryan Lavoie, and Aaron Maddox. The four, nominated by their peers, have demonstrated the leadership skills needed to help steer the snowsports industry into the future. They will receive their awards during a ceremony at the NSAA National Convention in Marco Island, Fla., May 4.
Nadia Guerriero
Vice President and General Manager, Northstar California Resort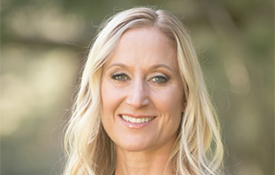 Guerriero began her career at the resort as director of events and conference services in 2007, then became senior director of the village and base area operations. Fresh out of college, she worked at Gold Medal Management, an athlete management agency that represented Olympic stars Picabo Street and Johnny Moseley, among others. In 2000, Guerriero moved to the Familie, an action sports athlete management firm whose roster included skiing legend Tanner Hall.
Said one nominator, "Nadia is one of the most dedicated, committed and effective leaders I know. She has focused on her personal development, generating results and creating a winning culture. As a result, she has been given more and more responsibility in leadership roles throughout our company." Another added, "Nadia is gifted at developing effective teams and successful leaders. She brings extraordinary passion, a thirst for knowledge, and a keen business sense to her work." A third noted, "She is one of those rare people who also cares about her colleagues' personal well being. Her interest in mine provided me with an avenue to success I would not have otherwise found."
Tish Lopez
Tram and Lift Operations Manager, and Summer Operations Manager, Snowbird, Utah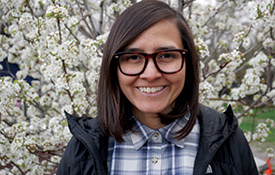 Starting out as a rental tech at Solitude Mountain Resort 13 years ago, Tish joined Snowbird Ski Resort as a ticket scanner and liftie in 2007. She realized a passion for the business and rose quickly to assume her current roles. Winter and summer, she leads a team of supervisors as they train and develop their staff.
Said one nominator, "Tish is poised and excited to be a big part of the management team leading Snowbird into a new realm." Added another, "Tish Lopez brings a unique style to management at Snowbird Resort that is both effective and innovative, qualities that bode well with the challenges of managing the diverse pool of employees we have today. Her style is direct and to the point with her staff while never losing sight of the fact that we're here to have fun." Said a third: "She has effectively learned how to nurture and cultivate individuals while also strengthening her team as a whole." And another: "She has the ability to work with and grow a diverse workforce."
Ryan Lavoie
Vice President of Risk Management, Peak Resorts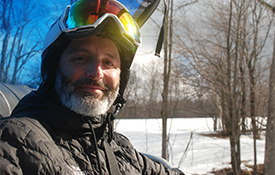 Lavoie has pursued occupational safety for more than 15 years. He developed his passion for skiing in the White Mountains of New Hampshire, and holds a B.S. in Industrial Safety. That led to positions as a loss control specialist and a safety role with the New Hampshire Department of Transportation. He currently leads the risk management program for Peak Resorts' 14 ski areas, which informs his work on NSAA safety initiatives and programs as well as writing for publications such as SAM.
As one nominator summed up his role, "Ryan is first and foremost focused on guest and employee safety, and has initiated safety and risk management training and protocols to improve both. He works across departments to emphasize safety and risk awareness. Employee injuries have reduced substantially under Ryan's leadership. His knowledge and understanding of the ski industry is exemplary." Added another, "Ryan always has the best interests of not only the company he works for, but also the entire industry at heart."
Aaron Maddox
Co-Owner and General Manager, Snowy Range Ski & Recreation Area, Wyo.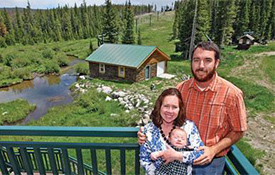 Born into skiing in Steamboat Springs, Colo., Maddox, "fundamentally an accounting guy at my core," along with his wife, Becky, and a group of investors, bought into the ski industry in 2010, bringing Snowy Range out of bankruptcy. At the age of 32, with no prior industry experience, he and Becky assumed leadership of the resort. They refurbished the area on a tight budget, keeping it small, personal, affordable, and simple. With lift tickets under $50, they have doubled visits, tripled their gross income, and raised net income six-fold. Maddox also found time to shepherd the Wyoming Ski Safety Act through the state legislature and add a brewery to the area's USFS permit (the only brewery on FS land).
Said a nominator, "The Maddox family stepped into a world of old fixed grip lifts, snow cats that had pushed one too many snow drifts, and a grouchy and suspicious staff. ... Strongly focused on first time skiers/riders, the northern Colorado Front Range has become a great source of growth for Snowy Range. It is one of a very small group of family-oriented ski areas where it's all about skiing."
This is the 21st year of the SAMMY Leadership Awards. Every year, a select few very special people are recognized for being great leaders with bright futures. The winners change every year, but one thing that hasn't changed since the inaugural SAMMY Awards is the unwavering support of the SAMMY sponsors: Leitner-Poma of America, and Safehold Special Risk. The team at SAM can't thank them enough for making it possible for us to recognize the industry's best.
Speaking of the industry's best, check out the SAMMY Hall of Fame.