SAM Magazine—Olympic Valley, Calif., Aug. 15, 2018—Ron Cohen is now officially president and chief operating officer of Squaw Valley Alpine Meadows after four months of serving in the position in an interim capacity. Cohen succeeds Andy Wirth, who vacated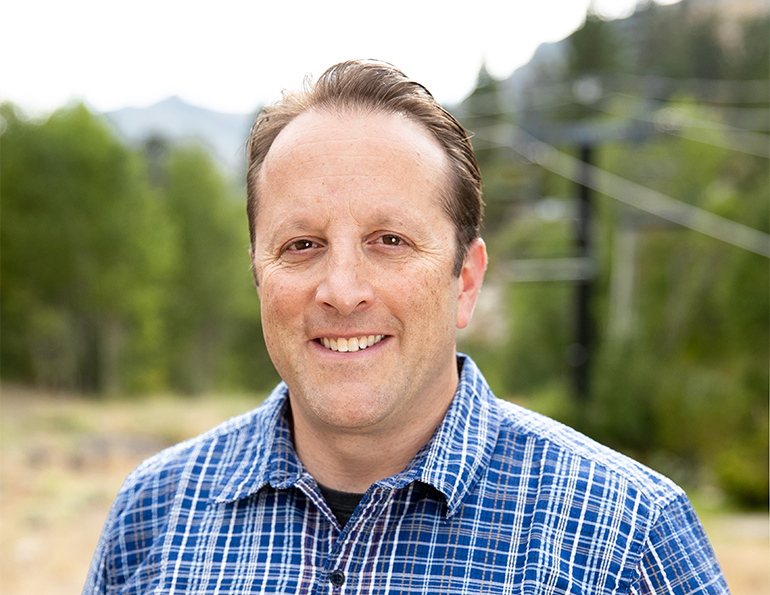 Ron Cohen, president and COO of Squaw Valley Alpine Meadows. Photo: Ben Arnstthe position in April.
Cohen brings 16 years of outdoor industry experience to the resort, most recently as Alterra Mountain Company's deputy general counsel. Prior to that, Cohen was at Mammoth Mountain from 2010 to 2017, ultimately serving as chief administrative officer and general counsel. Cohen is a graduate of University of California Santa Barbara and of Northwestern University School of Law. He started his career practicing law in Los Angeles and then Mammoth Lakes before purchasing Tioga Pass Resort, a backcountry ski and summer resort, with a group of other investors, and running it from 2002-2010.
"I have learned a tremendous amount from the Squaw Valley Alpine Meadows team over the last four months, and together we have hit the ground running with a strategic business plan that focuses on delivering superior guest experiences, building a healthy culture, achieving outstanding financial results, and working to create a healthier and stronger relationship with the community," said Cohen. "The employees and guests of Squaw Valley Alpine Meadows embody the passion and spirit of these legendary mountains. My top focus will be leading, aligning and empowering our team to realize their highest potential."
Cohen will continue working from the offices at Squaw Valley Alpine Meadows, and will report directly to David Perry, president and chief operating officer of Alterra Mountain Company.
"It was the California mountains that brought Ron to the ski industry nearly two decades ago, and he is already embedded in the ski culture and history in the area," said Perry. "Ron knows every level of ski resort operations because he has done it all at some point in his career. His straightforward leadership style has proven to be motivating for the team at Squaw Valley Alpine Meadows during his interim tenure and I feel a positive tone has been set heading into the 2018-19 season. I am confident that Ron and his team will shine during this exciting time in our industry."