SAM Magazine—Wildwood, Mo., Sept. 12, 2018—Peak Resorts reported revenue of $7 million during its 2019 first quarter, comprised of the three months ended July 31, down from $7.5 million during the same period a year ago. Operating expenses rose 5.4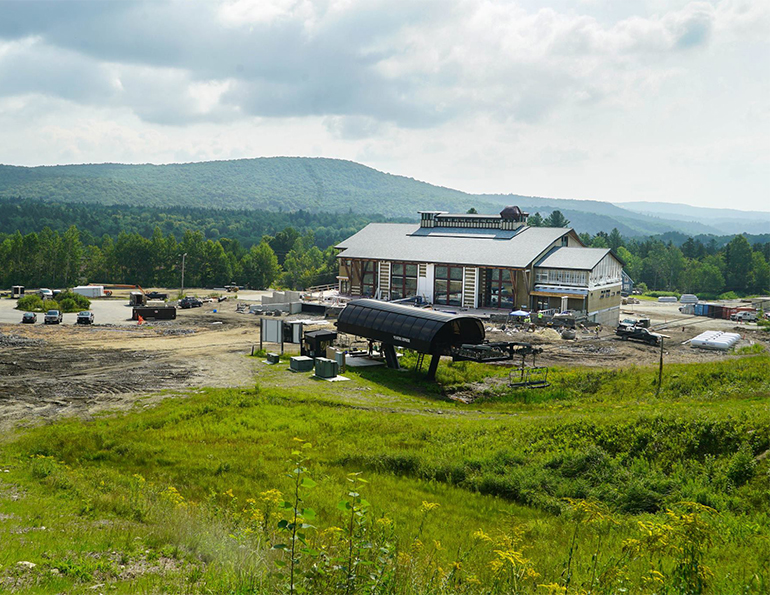 percent year over year to $14.3 million, and the company reported a net loss of nearly $11.8 million, up from a net loss of nearly $8.6 million a year ago. Reported EBITDA loss for the quarter wound up at $9.5 million compared to $8.3 million in the 2018 Q1.
Peak Resorts president and CEO Tim Boyd said the loss was driven by increased labor and other expenses, offset by the removal of the Attitash Hotel (N.H.) from the company's operating results as of May 1, 2018. "Wage pressure continues in New York and Vermont, which we will look to offset with price increases this season. Our expenses were also impacted by a number of normal summer season maintenance projects completed in the fiscal 2019 first quarter instead of during the second quarter to allow our teams to concentrate on completing our major capital projects," said Boyd.
Peak has two major capital projects going simultaneously at its two most visited resorts: a $22 million, 40,000+ square foot base lodge at the Carinthia face of Mount Snow, Vt.; and at Hunter Mountain, N.Y., an 80-acre terrain expansion for which crews are preparing to install a new six-passenger chairlift that will serve the new terrain.
CFO Christopher J. Bub said, "We invested $8.5 million in capital improvements in the fiscal 2019 first quarter, including $1.2 million in maintenance capital, as we prepare for the upcoming skiing and riding season at our 14 mountains in the Midwest and Northeast. Looking ahead, we expect to benefit from our continued strategic investments and efforts to enhance operating efficiencies across our existing mountain portfolio this winter."