SAM Magazine—Snowbird, Utah, Oct. 1, 2018—Snowbird is experiencing a changing of the guard. Come Oct. 26, longtime president and CEO Bob Bonar will retire, along with senior vice president and CFO Tom Jones, and director of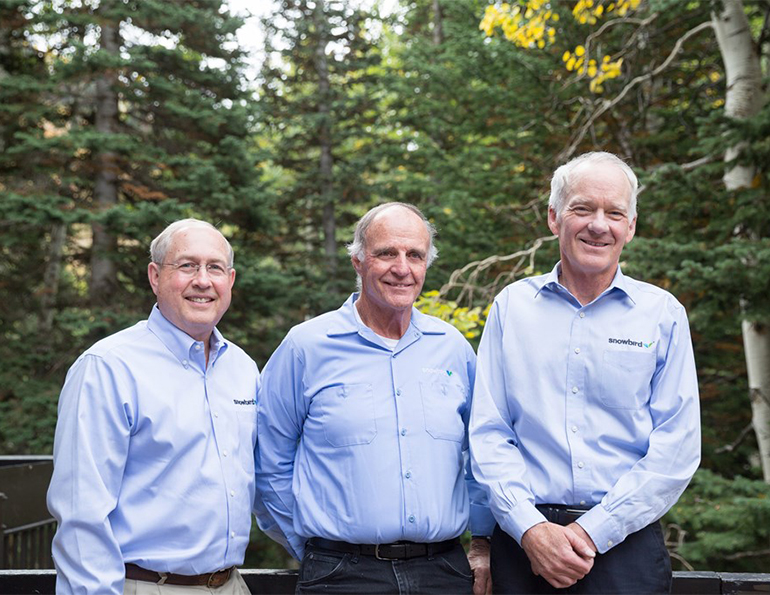 Future retirees (L to R): Tom Jones, Jerry Giles, Bob Bonar. Photo: Matt Crawleyvillage operations Jerry Giles. Current general manager Dave Fields has been promoted to president and general manager.
"Our family is grateful to Bob, Tom and Jerry for their dedicated service to Snowbird and making the resort the amazing place it is today," said Snowbird chairman John Cumming. "Snowbird's future is bright with the capable hands that take over for these extraordinary leaders."
Bonar began his career at Snowbird in 1971. He is the resort's longest-tenured president and GM, having served in the role since 1997. Under his leadership, Snowbird expanded into Mineral Basin, offered a lift-served connection to Alta, built North America's first skier tunnel, received two NSAA Golden Eagle Awards, became the first resort to partner with the National Forest Foundation Ski Conservation Fund, constructed The Summit on Hidden Peak and received approval to add lifts in Mary Ellen Gulch. Bonar served on the boards of the NSAA, Cottonwood Canyons Foundation, Wasatch Adaptive Sports, Ski Utah, Utah Sports Commission and the Utah Office of Tourism.
Jones joined Snowbird in 1976 as an assistant controller and has served as senior vice president and CFO since 1991. Snowbird co-founder Ted Johnson hired Giles in 1972 as a diesel mechanic, and by 1976 he was the director of village operations.
"Bob, Tom and Jerry were like adopted sons to our dad," said Jim Bass, Snowbird board member and son of Snowbird co-founder Dick Bass. "Bob has been at Snowbird since before the resort opened and Jerry started not long after. Tom was instrumental in our dad's ability to retain Snowbird during difficult financial times and getting the resort onto the solid financial footing it enjoys today. Their contributions to Snowbird, the family of Snowbird employees over 47 years, and the larger skiing, snowboarding and outdoor recreation community are immeasurable and we are thankful for their passionate devotion to Snowbird."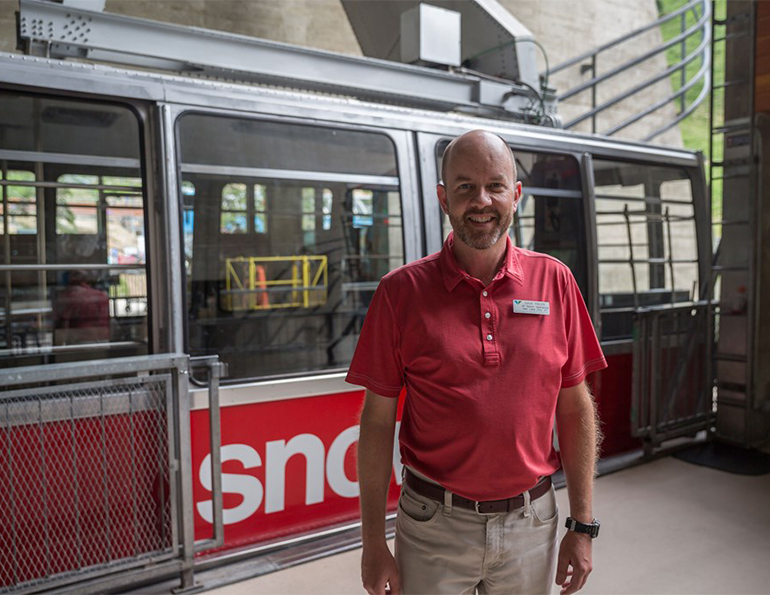 Snowbird president and GM Dave Fields. Photo: Matt Crawley
Dave Fields has worked at Snowbird for 18 years. He was promoted to the role of general manager in 2017.
Snowbird is hiring a director of finance who will replace Jones. Nima Mahak has succeeded Giles as director of village operations.