SAM Magazine—Highmount, N.Y., Dec. 13, 2018—This fall, Bruce Transue was named general manager of state-owned Belleayre Mountain Ski Center in New York. The move followed a 36-year run at Hunter Mountain, where Transue served most recently as operations director.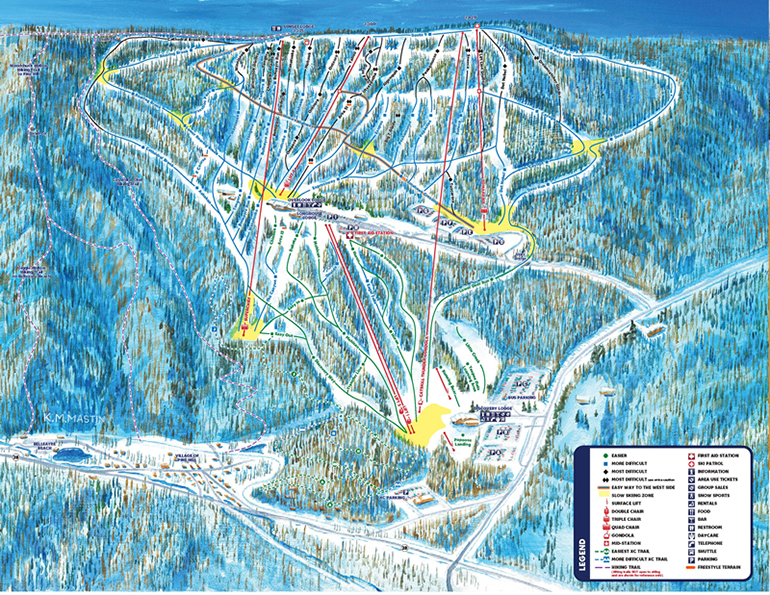 While at Hunter, Transue facilitated several significant capital projects, including huge snowmaking infrastructure upgrades over the past decade and the recent Hunter North expansion.
Transue said his "interest was piqued" when the Olympic Regional Development Authority (ORDA) approached him about the role at Belleayre back in late August. He accepted the position at the end of September. According to Jon Lundin, communications manager for ORDA, Transue's nearly 40 years of experience were a significant consideration when they started looking at him for the GM position.
In his own statement on social media, Transue expressed affection for his time at Hunter and enthusiasm for the move to Belleayre. "It's time to say goodbye and start another challenge that we can only hope will be as enjoyable and memorable as the one here," he said. Transue also thanked the team at Hunter Mountain, including the mountain's late founders, Orville and Israel "Izzy" Slutzky.
Transue replaces acting GM Tom Tarr, a former Belleayre general manager who returned to the role temporarily this spring after then-GM Tim Maxwell stepped down.