In SAM's monthly Snow People, we highlight recent personnel moves that have been made in the mountain resort industry. This report was written by Katie Brinton.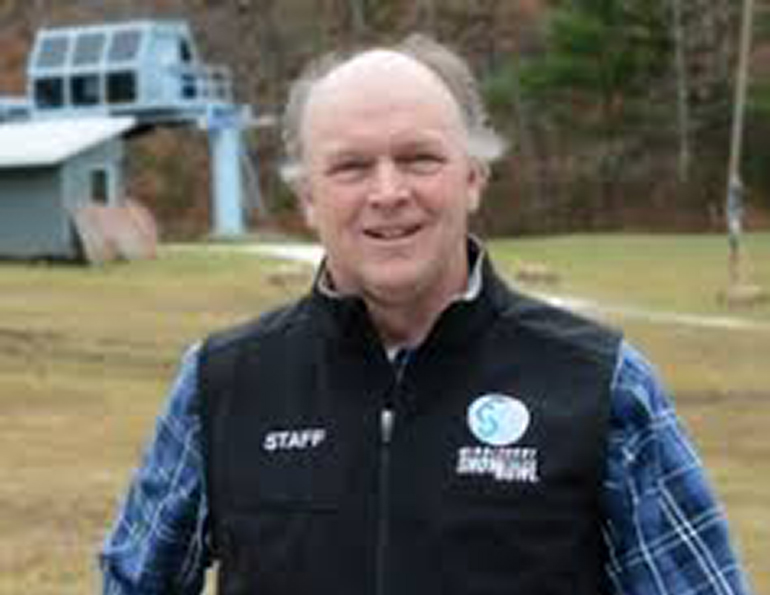 MICHAEL HUSSEY, MIDDLEBURY SNOW BOWL, VT
Mike Hussey has been named director of the Middlebury Snow Bowl and Rikert Nordic Center. He has served as the director of the Nordic Center since 2010. In that role, Hussey oversaw the installation of more than three miles of snowmaking, the creation of a FIS-certified racecourse, the expansion of the Nordic lodge, and the 100-percent certification of Rikert's instructors. In his new combined position, Hussey will continue to run the Nordic Center and take on the duties previously handled by Peter Mackey, Snow Bowl's longtime general manager who retired in July 2018 after a 40-year tenure. Prior to joining the Middlebury College-owned operation, Hussey was the Eastern sales manager of Snow Economics, Inc., for 16 years.
BLACK DIAMOND EQUIPMENT, UTAH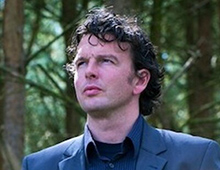 Black Diamond has made several new appointments to key positions in marketing, sales and product direction. Jan-Willem Driessen (pictured) was named global vice president of marketing and DTC sales. Driessen formerly served as the VP of global marketing for tactical gear producer 5.11, where he built brand partnerships with companies like Ubisoft and Crossfit. Claire Diepenbrock (pictured)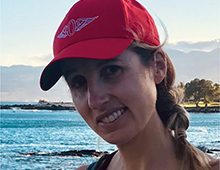 also joins the Black Diamond marketing division as the eCommerce director. She was formerly the eCommerce marketing manager for Patagonia. Brenna Priest has been brought on board as the national field-sales manager. She will primarily manage the sales representative team and develop specialty accounts. She joined Black Diamond from rock climbing equipment maker Trango, where she served as national sales manager. Black Diamond also added Meghan Clough as the category director of the mountain division of products. Clough previously worked in research and development with G-Form and then as an independent consultant.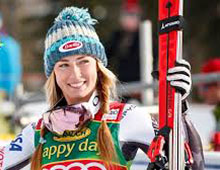 MIKEALA SHIFFRIN, VAIL, CO
After her career first Super-G victory at Lake Louise, Mikeala Shiffrin became the first skier—male or female—to win all six FIS Alpine World Cup disciplines. While Lake Louise was her first Super-G win, Shiffrin has 46 World Cup career victories. At 23 years old, Shiffrin is fourth on the all-time victory list, behind Switzerland's Vreni Schneider (55 wins), Austria's Annemarie Moser-Pröll (62 wins) and USA teammate Lindsey Vonn (82 wins).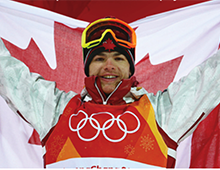 MIKAEL KINGSBURY, QUEBEC
Canadian freestyle skier Mikaël Kingsbury added another award to his already illustrious career after winning the 2018 Lou Marsh Trophy as Canada's athlete of the year. The 26-year-old athlete was also crowned Olympic champion in mogul skiing at the 2018 Games in PyeongChang, South Korea, the second Olympic medal of his career. He concluded the 2017-18 Freestyle FIS World Cup season with 10 podium finishes in 10 races, including seven gold and three silver medals, which earned him both crystal globes–the moguls globe and the overall globe in freestyle skiing–for the seventh straight year.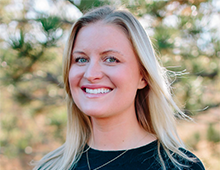 EVELYN SUTHERLAND, ONLY SKY, CO
Evelyn Sutherland was named VP of sales for Only Sky, a cloud-based booking and management platform aimed at resorts and activity operators. Sutherland came to Only Sky from Ascent360, a software as a service (SaaS) provider. At Ascent360, Sutherland served as the VP of business development. She was responsible for scaling the sales organization through growth into new markets, similar to the work she will be doing at Only Sky. "Evelyn is one of the best sales leaders in the outdoor tech space and I couldn't think of a better fit for our VP sales role at Only Sky," said Michael Stocker, Only Sky founder & CEO.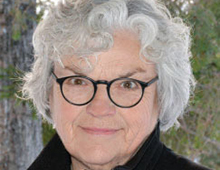 BONNIE MACPHERSON, VAIL RESORTS NORTHEAST
Bonnie MacPherson was promoted from Okemo Mountain public relations director to communications manager of Vail Resorts Northeast, where she will oversee PR for Okemo and Mount Sunapee. MacPherson served as the Okemo PR director for 13 years prior to VR's acquisition in September. She started her career as a journalist before taking key public relations positions at the Mount Washington Hotel, N.H., Bretton Woods, N.H., and then Booth Creek Ski Holdings. MacPherson was recently honored with a BEWI Award at the 33rd annual BEWI Luncheon and Awards Ceremony in November.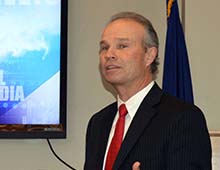 TED BLAZER, DOPPELMAYR, UTAH
Ted Blazer is now VP of urban development at Doppelmayr. The urban division integrates Doppelmayr's ropeway technology with urban planning concepts. Blazer was formerly head of the New York Olympic Regional Development Authority and its resorts Whiteface, Gore and Belleayre. After 30 years with ORDA, Blazer retired in February before joining Doppelmayr.
BARBARA ALLEY-SIMON
Barbara Alley-Simon is the first recipient of the United States Ski And Snowboard Hall of Fame's brand-new Women in Industry Award. The award will be presented at a special Snowsport History Celebration event during the Hall of Fame / ISHA Welcome Reception on April 4, 2019 at the Alf Engen Museum in Utah. Alley-Simon has been dedicated to ski fashion for more than 50 years. She previously served as the fashion editor of Skiing magazine and later Snow Country Magazine.The award presentation will feature a vintage fashion show featuring several outfits from throughout her career, and a permanent collection with more than 70 of Alley-Simon's outfits is housed at the Alf Engen Museum.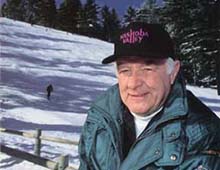 ALAN FLETCHER, SR.
Nashoba Valley (Mass.) Ski Area founder Alan Fletcher, Sr., was honored with the New England Ski Museum's 13th annual Spirit of Skiing Award on Saturday, Nov. 17, 2018. The award is presented each fall to a ski figure who personifies the famous Otto Schniebs saying, "Skiing is not just a sport—it is a way of life." A lifelong skier, Fletcher, Sr., bought the first parcel of land that would become Nashoba Valley Ski Area in 1963. He and his family, which includes Olympic skier Pam Fletcher, have been active in the industry since then, and he was a huge early supporter of both snowboarding and freestyle.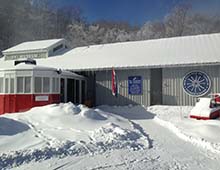 NEW ENGLAND SKI MUSEUM, NH
On Nov. 17, 2018, the International Skiing History Association (ISHA) presented its second Steward of Skiing History Award to the New England Ski Museum (NESM), based in Franconia, N.H. Dedicated to "Preserving the Future of Skiing's Past," since 1977 the museum directors, members, and staff have worked hard to collect and display objects that tell the story of skiing.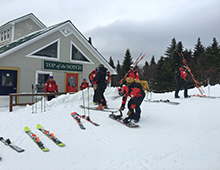 SMUGGLERS' NOTCH, VT
The Smugglers' Notch Ski Patrol received the National Ski Patrol's Most Outstanding Alpine Patrol award. The award, given annually, is presented to a patrol that demonstrates excellence in performance and leadership at the regional, divisional, and national levels. John Kane, director of the National Ski Patrol's Eastern Division, said of the Smuggs' squad, "The list of accomplishments is long and stood above and beyond the nearest 2nd place candidate patrol."
2018 CANADIAN SKI HALL OF FAME INDUCTEES, ALBERTA
Journalist and author John Fry was editor-in-chief of SKImagazine from 1964 to 1980, founding editor of Cross-Country Ski Magazine(1982) and founding editor of the New York Times-owned Snow CountryMagazine(1988-99). Fry raced in Quebec through his college years and is responsible for developing NASTAR. He is also the author of the award-winning book The Story of Modern Skiing, which looks at the sport's transformation in the years following World War II.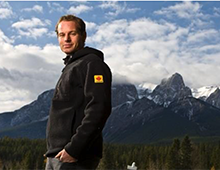 Thomas Grandis is a four-time Olympian and was a member of the Canadian National Ski Team for 14 years. He holds the men's record for most Canadian championship titles (11) and finished his career with nine World Cup podiums, the third most among Canadian men.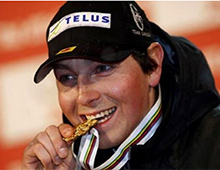 John Kucera was a Canadian Alpine Ski Team athlete from 2002 to 2014. He made history in 2006 at the age of 22 when he claimed Canada's first men's World Cup win on Canadian soil after taking gold in the Super G at Lake Louise. In 2009, Kucera won Canada's first men's World Championship title in the Downhill, passing rivals Bode Miller and Hermann Maier.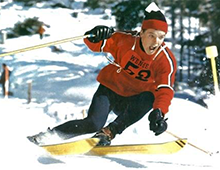 Robert "Swabber" Swan competed in the 1964 and 1968 Winter Olympics. He was one of theoriginal members of Canada's National Ski Team. He was on the team until 1968 and then competed on the pro tour. He won three U.S. Masters championships and eight Canadian Masters championships, and still races and trains today at the age of 75.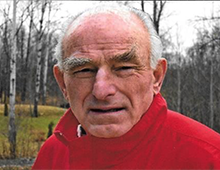 Nordic pioneer Marty Hall scored wins as the coach of both the U.S. cross-country ski team (1968-1978) and the Canadian cross-country team (1982-1992). Hall is known for revolutionizing Nordic ski waxing techniques. He also designed Thunder Bay's facilities and trails for the 1995 FIS Nordic World Ski Championships, and published One Stride Ahead: An Expert Guide to Cross Country Skiing. In addition to joining the Canadian Hall of Fame, Hall was also inducted into the U.S. Ski Hall of Fame this year.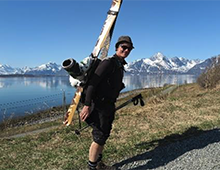 Russell Goodman is a former ski racer who competed on the Canadian National Team from 1968 to 1975. For more than three decades, Goodman has created and organized elite racing programs, raised funds, sponsored athletes, and run races. He was a founder of Club Elite Tremblant, a Quebec Ski Team feeder program. He and his wife Sarah currently sponsor the Canadian U-16 team.