SAM Magazine—Broomfield, Colo., Feb. 25, 2019—Vail Resorts (VR) has entered into an agreement to acquire Falls Creek and Hotham ski resorts in Australia from Living and Leisure Australia Group (LLA), a subsidiary of Merlin Entertainments, for AU$174 million (approx. US$124 million). The purchase price is based on a multiple of roughly 10-times earnings. The transaction is expected to close prior to June 2019, the start of the winter season in Australia, pending certain regulatory approvals.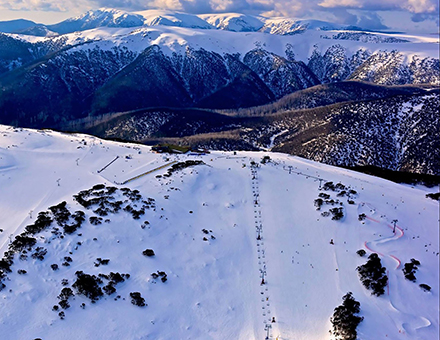 Vail Resorts CEO Rob Katz said the acquisition further strengthens the company's position in Australia, and said the continent is "one of our most important international markets." The company already owns Perisher in Australia, which it acquired in 2015.
Falls Creek and Hotham are both located in Victoria, a state in the southeast corner of Australia and home to the city of Melbourne. Falls Creek is the state's largest ski area, with 90 trails spread across roughly 1,100 acres of skiable terrain accessed by 14 chairlifts. Hotham has nearly 800 acres of skiable terrain accessed by 13 chairlifts. Its village is located at the top of the mountain.
Upon closing, the 2019 Epic Australia Pass and 2018-19 Epic Pass will include unlimited, unrestricted access to Falls Creek and is expected to include unlimited, unrestricted access to Hotham, subject to certain approvals. Vail Resorts will honor previously purchased Hero Pass products to both resorts. The company said it plans to retain a vast majority of each resort's employees.
With this acquisition, Vail Resorts' portfolio will include 15 mountain resorts in the U.S., Canada, and Australia.