SAM Magazine— Fort McMurray, Alberta, Canada, March 25, 2019—Vista Ridge, an all-seasons park in Alberta, Canada, named Dan Wilson as its new general manager in December 2018. Wilson took over as GM for Kevin Grogan, who stepped back from managing winter operations. Grogan continues as project manager for Vista Ridge's several capital projects.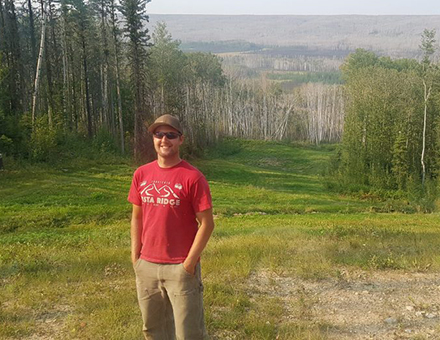 Vista Ridge experienced significant growth over the past 10 years in both summer and winter operations with new lifts, a day lodge expansion, and an aerial adventure park. Plus, a new bike-skills park and 12-hole family golf course are in progress. Before becoming general manager, Wilson oversaw the aerial adventure parks in summer and terrains parks in winter.
"I'm excited to continue my journey at Vista Ridge with amazing staff, a supportive board of directors and a great mentor in a wonderful community," said Wilson. "Now that most of these larger projects have been built, or will be soon, it will be my focus to refine and polish our existing products and continue to provide a great place for outdoor recreation for the people of Fort McMurray to enjoy."
Wilson started his career in the industry at Cypress Mountain in Vancouver during the 2010 Olympic Games as a lift operator and returned as lift supervisor the following year. He then enrolled in the Ski Resort Operations & Management Program at Selkirk College in Nelson, B.C., and worked with Leitner-Poma between semesters to install a new quad chair at Vista Ridge, ultimately working at Vista Ridge for his practicum, and then stayed on full time.