SAM Magazine—Vernon, N.J., March 29, 2019—Industry veteran Charles Blier is joining the SNOW Operating executive team as vice president and general manager of Mountain Creek Resort, N.J., which SNOW Operating owns and operates. Blier brings more than 30 years of resort operating experience to his role at Mountain Creek, where he previously spent seven years (1999-2006) as the resort's general manager.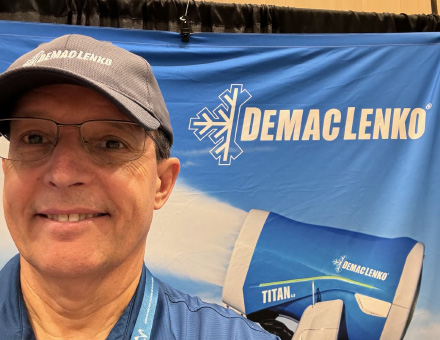 "Charles was one of the first GMs I had the opportunity to work for and he has been a mentor to me ever since," said SNOW Operating CEO Joe Hession. "The skills and experience that Charles brings to the table are exactly what we need at Mountain Creek at this time to bring our team and our guest experiences to the next level."
Blier got his start in the industry in 1988 as director of mountain operations at Mont Tremblant in Quebec, Canada. After Intrawest acquired Tremblant, Blier moved up the ranks to hold leadership positions at Mont Ste Marie in Ottawa and then Mountain Creek. He then became executive vice president and GM at Camelback Resort in Pennsylvania before moving on in 2017 to work for Prinoth North America as VP of Sales.
"Mountain Creek thrives in one of the U.S.'s most exciting markets, and joining forces with Joe and his team is something that truly excites me," said Blier. "The future of Mountain Creek looks very bright and it is an honor to be invited to join such an amazing team and resort."