SAM Magazine— Oliver, B.C., May 30, 2019—Baldy Mountain Resort is the latest ski area to join the Enhanced Reciprocal Agreement (ERA), an alliance in southern British Columbia that gives passholders access to four other independent ski areas in the region: Apex Mountain Resort, Manning Park, Mt. Seymour, and Mt. Washington.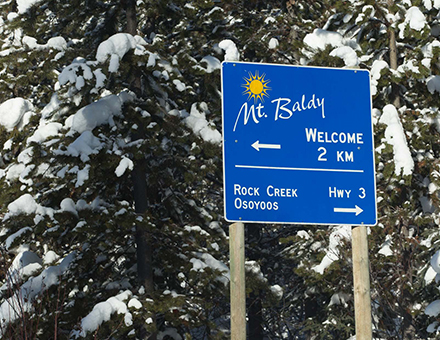 ERA offers passholders at all five ski areas two free tickets to each of the other participating resorts, for a total of eight free visits per season. The tickets are non-transferrable and there are holiday blackout dates. Passholders can use their two visits to other participating resorts on consecutive days only when they book accommodations through the resort. Otherwise, the two visits must be used on non-consecutive days.
Marketing coordinator Andrew Zwicker noted that it is getting harder for independents to compete against "the big-boys" of the ski resort world. "We really think [the ERA] is a great way to expose our mountain to four new communities that perhaps haven't been to Baldy before," said Zwicker.
"It is great to have Baldy Mountain Resort joining the group," said Simon Whitehead, marketing and communications manager at Mt. Seymour. "We have just finished our fourth season working together and are all committed to next year."
Report by Katie Brinton