SAM Magazine—Newbury, N.H., Oct. 1, 2019—Keystone Resort (Colo.) senior director of mountain operations Tracy Bartels will assume the role of general manager at Mount Sunapee, N.H., effective Nov. 18. She will replace Bruce Schmidt, who has been in the role for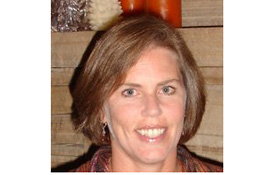 less than a year, and is now transitioning back to Okemo—where he'll again serve as vice president and general manager there. He will also oversee Mount Sunapee and Crotched Mountain, N.H.
"Tracy is an incredibly experienced leader, having held roles across nearly all lines of business throughout her tenure," said Doug Pierini, vice president and COO of Vail Resorts' eastern region. "The combination of Tracy's depth of operations experience, her leadership, and her passion for mountain communities uniquely places her for success as she makes the move to Mount Sunapee."
Bartels joined Vail Resorts in February 2000 as a children's ski instructor at Breckenridge Ski Resort. In nearly two decades with the company, she has held a variety of roles in ski school, food & beverage, health & safety, and mountain operations. Bartels is also actively involved in the community.
"I'm honored to join the team at Mount Sunapee," said Bartels. "The mountain's unique character, mixed with the team's passion for creating the very best guest experience, is something I look forward to contributing to."