SAM Magazine—Lakewood, Colo., July 22, 2020—The Professional Ski Instructors of America and the American Association of Snowboard Instructors (PSIA-AASI) have partnered with the Professional Mountain Bike Instructors Association (PMBIA) to bring year-round educational opportunities to ski, snowboard, and mountain bike instructors.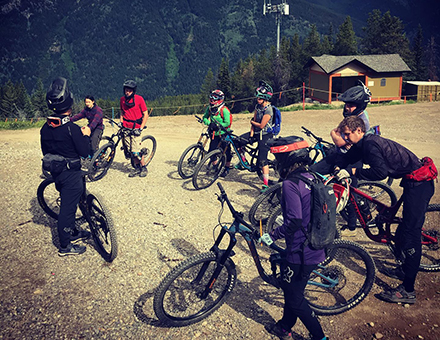 The partnership allows ski and snowboard instructors to pursue education and training opportunities so they can teach mountain biking, and mountain bike instructors to pursue education and training opportunities so they can work as ski and snowboard instructors.
"This partnership is a natural fit because our two organizations focus our instruction on a student-centered approach," said PSIA-AASI CEO Nicholas Herrin. "The training and courses our associations provide help our instructors learn how to make the process of learning how to ski, snowboard, or mountain bike easy to understand and fun."
"This partnership aligns with our core strategy on many fronts and can help provide both organizations' members the ability to expand their teaching expertise" in both winter and summer, said David Gagnon, PMBIA executive director.
PSIA-AASI and PMBIA members can access education classes and attend events hosted by both associations. Members can earn Continuing Education Units (CEUs) from either association to stay current on their training throughout the year.
"We're excited to provide our members with additional educational opportunities to help them expand their skillsets," said Herrin. "Training and working as mountain bike instructors during the summer will also help instructors attain CEUs to maintain their PSIA-AASI certification levels."
The PMBIA Certifications are the most widely available and recognized certification courses in the mountain bike world today.