SAM Magazine—Telluride, Colo., Aug. 13, 2020—Bill Jensen has stepped down from his position as CEO of Telluride Ski & Golf Resort, effective Aug. 7. Jensen had joined Telluride as CEO and partner in December 2015.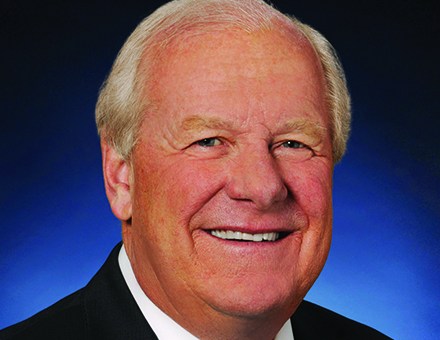 In a prepared statement, Chuck Horning, the majority owner of Telski, said, "Given the current situation, many organizations have been forced to make difficult decisions that have impacted key management positions. … We are thankful for Bill's leadership over the past five years and are equally appreciative of his graciousness in stepping down from his role here. We all wish him the very best in his future endeavors."
The news came as a surprise to the local community. The Telluride Inside website spoke for many: "In life, change is the only constant. But when that change is the loss of a beloved leader like Bill Jensen—in the midst of a pandemic no less—the Telluride community is left reeling."
"We came to trust his vision on how to move forward," one longtime resident told SAM.
For his part, Jensen told SAM, "I'll miss working with the staff and the community. I am proud that we successfully brought all the different entities in the community together and worked as a team to create a common vision."
Under Jensen's watch, Telluride was named #1 in North America by USA Today, one of many recognitions that followed his arrival.
Jensen said he has no immediate plans, though he expects to remain involved in resort management in one way or another. His more than 45-year career includes major management positions with Vail Resorts, Intrawest, and Fibreboard. He headed resort operations at Northstar, Breckenridge, and Vail in addition to Telluride. His leadership abilities landed him in the U.S. Ski and Snowboard Hall of Fame in 2018.