SAM Magazine—Carlsbad, Calif., Oct. 5, 2020—Media conglomerate American Media Inc. (AMI) is closing four of its sports publications, Powder Magazine, Snowboarder, Bike, and Surfer, according to a variety of industry sources.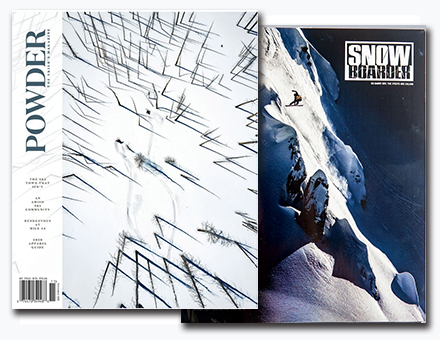 A report in Adventure Journal, written by former Powder editor Steve Casimiro, said that the staffs of Bike and Surferwere furloughed last Friday. The staffs of Powder and Snowboarder have been told they will be furloughed in November. Adventure Journal reported that Snowboarder.com will be maintained this winter with a single editor to run the brand's website and social media accounts and to meet the brand's obligations to the Dew sports tour, which is also part of AMI's Adventure Sports Group.
The news comes just a few days after the release of Powder's first issue of Volume 45. The magazine was founded in Sun Valley, Idaho, in 1972. Surfer had been a part of the surf scene since the 1960s.
The demise of these iconic titles, which have played a key part in the culture of their sports, demonstrates once again the importance of subscribers to quality journalism and content. If you find value in the magazines you read, including SAM,please subscribe to them. Get a free Blackstrap facemask with a SAM subscription today.