SAM Magazine—Denver, Oct. 7, 2020—Alterra Mountain Company is making leadership changes and creating new hospitality and real estate divisions as the company looks toward its long-term future while navigating the upcoming winter season during the pandemic. The two new divisions join the mountain division, which consists of the company's 15 North American mountain destinations.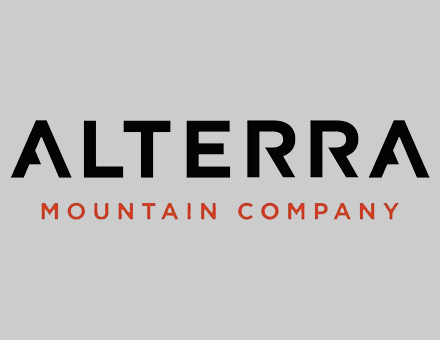 The hospitality division is responsible for elevating the guest experience and growing the offerings beyond the company's current 45 lodging properties, 100+ food and beverage outlets, and various membership clubs. The real estate division is responsible for growing the overall appeal of each destination by combining strategic on-mountain and base area developments.
Todd Shallan has been promoted to chief operating officer, hospitality division, and will leave his current role as president and COO of Deer Valley Resort in late October. Jeremy Levitt, president and COO of CMH Heli-Skiing & Summer Adventures, will assume Shallan's roles and responsibilities at Deer Valley, and will continue to oversee CMH. Rob Rohn, CMH's long-tenured GM and director of mountain operations, will manage daily operations at CMH through the 2020-21 winter season.
Bryan Elliott has been named president of the real estate division in addition to his current responsibilities as chief development officer of Alterra Mountain Company.
Shallan has a 35-year track record in the resort, hospitality, and recreation industries. That includes serving as COO at iFly Indoor Skydiving in Austin, Texas, and director of asset management for KSL Capital Partners in London. He was VP and GM at Hotel Del Coronado & Beach Village at the DEL in Coronado, Calif., and held a variety of other F&B and hotel-related roles for the prior two decades. Shallan will assume his new role in mid-November, after a brief transition period with Levitt at Deer Valley.
Levitt previously worked at CMH's parent company, Intrawest Resorts, where he led a variety of strategic initiatives, turnarounds, and corporate development projects. Levitt started his career in mergers and acquisitions at Citigroup in New York, and then moved on to private equity and distressed asset investments at Cerberus Capital Management.