The pandemic is on the march in many local resort communities and in the larger market areas from which they draw their customers. State and local governments are taking measures to stop the advance of COVID-19, hoping to avoid the need for a broad economic shutdown. And both public and private entities are seeking to boost tourism. For details, see the Weekly Briefing and the Virus Tracker compiled by the Insights Collective (links below).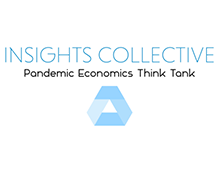 Ski Towns, States Extending Mask Requirements
Just as the winter season is about to launch, governments in Utah and Vail, Colo., are extending mask requirements. The hope is that masks and other heightened restrictions will halt the rapid increase in cases and thus prevent the need for a broad shutdown of the economy. Other states of all political stripes could follow suit as local COVID-19 cases continue to rise. In related economic news, New Mexico is spending COVID relief funds to promote tourism, and Red Roof Inn is touting its properties with "exterior corridors," as these have proved more popular with guests who are seeking to limit contact with strangers inside hotels.
COVID Cases Rising All Across Nation
With the number of COVID cases rising in all 50 states, the possibility of new restrictions and local lockdowns has increased, just as resorts are preparing to open for the season. That's the clear implication of the latest data compiled by the Insights Collective in its weekly Virus Tracking Report.
Yes, the number of tests being performed is up, by more than 30 percent compared to early September. And a portion of the rise in cases can be attributed to that. But the rate of positive tests is up, too, which indicates that the actual number of cases is rising as well. The "cases per 100,000" figure has also been trending upward in both feeder markets and destination areas, more than doubling in a month in several locations. That raises the specter of interstate travel quarantines and greater restrictions on group sizes and public spaces.
See the overall U.S., state, and local market details here.