Page 3 of 8
BRISTOL MOUNTAIN, N.Y.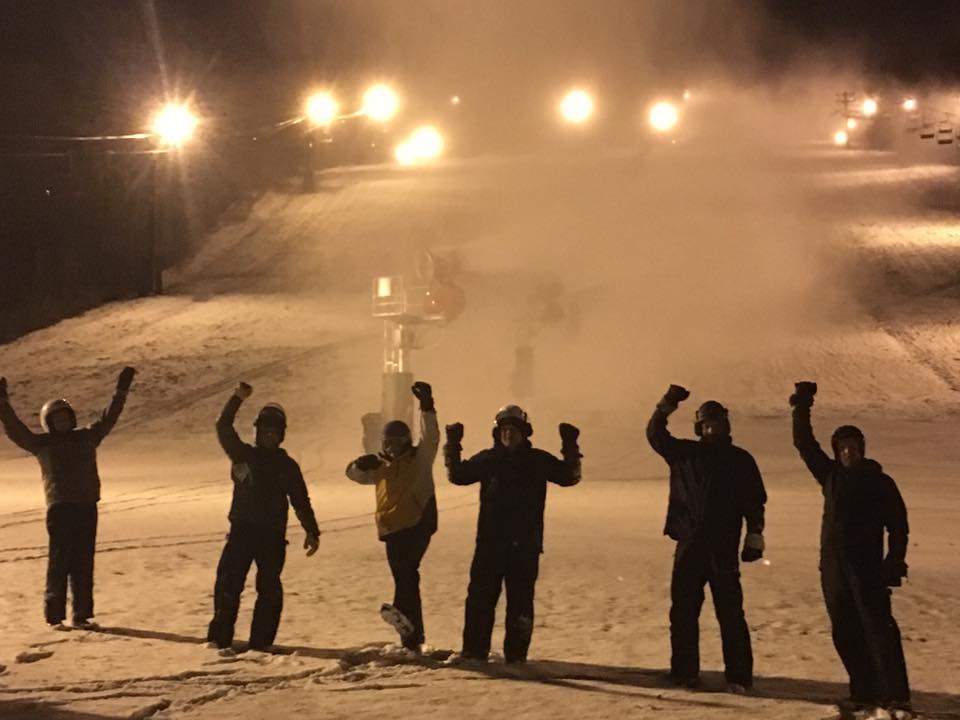 We are the snowmaking crew at Bristol Mountain. There are 11 snowmakers and two control room operators on our team. The perfect forecast for making snow is 12 degrees wet bulb and no wind. We have a combined 92 years of snowmaking experience. If you opened the break room fridge, you would see something that could only be described as a science experiment. The motto of our snowmaking team is "GO DO SOMETHING." If snowmaking was a professional sport, our team name would be "The Nucleators." The percentage of people on our crew who ski or ride is 75%. If we threw a snowmaker's party, beer, whiskey, and steak would be on the dinner menu. The 5 key items we always bring on a gun run are: Jokotherm mittens, a filter brush, Leatherman multitool, two-way radio, and cell phone for taking pictures. Our crew keeps coming back year after year to make snow because somehow we consider this fun.




*Voting rules allow each person to vote once a day during the voting period.