This article is a combination of two separate posts by Gregg Blanchard from slopefillers.com. Gregg is founder of slopefillers.com, and VP of marketing for Inntopia. He posted this content after Vail Resorts announced plans to acquire Okemo, Sunapee, Crested Butte Mountain Resort, and Stevens Pass—and before Alterra revealed its intention to acquire Solitude.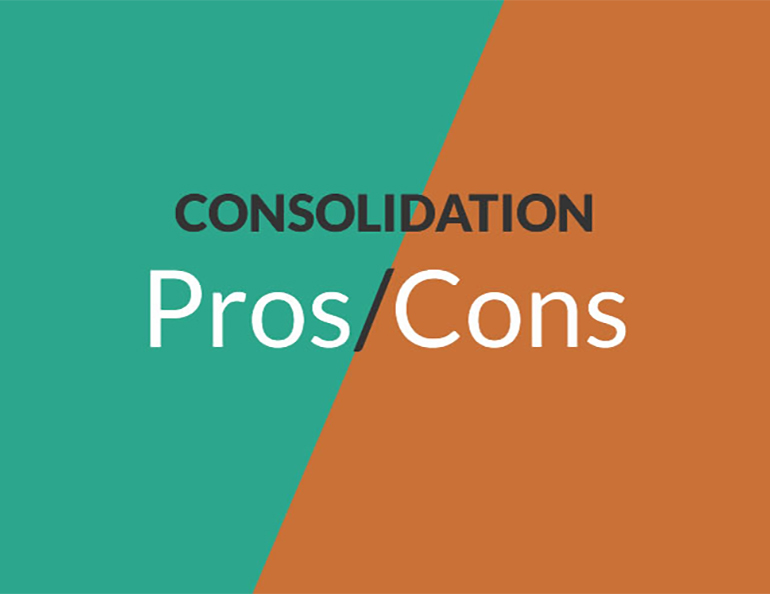 I've wanted to jump into the consolidation of skiing/resorts for a while now. Consolidation is on everyone's minds these days, as well it should be. Having two big players going head-to-head is one thing, but the fact that this journey is really only just beginning is another. We're in this trend for the next 3-5 years at least, and probably many, many more.
There are surely downsides to it, but I'm going to start with the good stuff. Let me also be clear that I'm going to focus almost exclusively on the marketing implications because, well, I'm a marketer. And being one step removed, I don't understand the nuance of the business/finance/etc. side enough to do anything but try not to sound like a complete doofus…which I am. (Ed. note: Gregg is actually quite sharp.)
Let's get started. First with the "pros," and then with the "cons."
Pro #1: Greater Ski Marketing Reach
Just like a DMO has the resources and justification to cast a wider, larger marketing net than a local hotel that just needs to fill rooms this weekend, when 10+ resorts join forces under a unified brand, you tend to see larger splashes that no single resort would have been able to pull off on its own.
Being able to target our messages is a powerful ally on the ROI front, but when we talk about giving skiing as a sport a bit more exposure, I think the effects I mentioned above will lead to more people being inspired by ski resort marketing than otherwise would have. We talk about the benefit of big, national stages for skiing (X Games, Olympics, etc.), but without some sort of supporting branding getting in front of the masses the rest of the year, those 2-3 days a year can't do much.
I'm hopeful these bigger, better, joint campaigns will help drive the exposure of skiing to more people.
Pro #2: More Skiers Seeing the Beauty of Season Passes
A season pass is a marvelous thing for skiers. You can ski through the sweet spot of your fitness and endurance without feeling pressure to go 9-4, which can lead you to come skiing more often, which can lead to skiing being not a 3-4 day/year activity, but a 8-10 day/year activity. It becomes easier to ski when the skiing is good, take it easy when it's not, and take a more balanced, safe, "stop eating when I'm full" approach to the sport.
Vail Resorts has long had the goal of selling 1,000,000 season passes. With Ikon's business model and direction mirroring VR's, I think we're going to see numbers of season pass holders at a level none of us could have ever imagined even just a few years ago. Heck, we could say the same thing about today, and that trend will continue.
In other words, even if this whole experiment goes ASC on us, at least lots of people will have seen a different way to ski as not just a day skier, but a pass holder.
Pro #3: Some Healthy(?) Competition
I think a key benefit of Ikon/Alterra joining the fray is competition for Vail Resorts. Although it's leading to a "who can acquire the rest of the mid/big resorts first" race, I tend to think that two players will be better than one in the long term. At least in a few key areas.
Innovation, for one. EpicMix will surely be responded to, and then one-upped, and then updated and further improved. Booking experiences will be reimagined, lest that unconverted visitor ends up on the competitor's more optimized site and spends his or her hard-earned money there. You can only fight over the pie for so long before you have to start thinking longer-term and ways to grow the sport.
Overall, I think competition will drive innovation in marketing and the guest experience that otherwise would have taken much longer to happen.
That's (Mainly) It
There are surely some other smaller things that benefit skiers or other segments of the market, but from a marketing perspective those are my top three.
And now for the other side of the coin. The "cons."
Con #1: Little Interest in Growth
This is, by far, my biggest concern: Vail Resorts has shown very little interest in growing the sport of skiing. That's not to say there hasn't been any, there certainly has, but not in proportion to the percentage of annual skier visits it owns. Alterra is young, but it's got a laundry list of other things to worry about first (like selling a boat load of Ikon passes).
If this trend doesn't change and the companies keep growing their share of this sport's annual skier visits without stepping up to the plate and applying the same innovative thinking, resources, and strategy to growth that they do to pass sales and the guest experience, we're in big trouble. Virtually all of the innovation in growth and conversion and the beginner experience is coming from the resorts with comparatively meager resources.
Bottom line: unless Vail Resorts, et al., don't start making the growth of skiing a priority, the fact that they own more and more of the pie could put skiing in a bad place.
Con #2: Mid/Small Resort Pass Prices
After that, the biggest downside to me is making season pass sales an even taller mountain to climb for smaller ski areas. The reason why, of course, is that Ikon and Epic passes are selling for what a season pass at a small- to mid-sized ski area did just a few years ago.
If you're a smaller resort that sells passes for $500 and now your market can buy a "locals" pass for $500 that's good at a half-dozen resorts, not only will you be forced to adjust your pricing, but you're gonna sell fewer passes.
In other words, the wave that's carrying Vail Resorts (the value of season pass sales) could significantly hurt the revenue of smaller resorts in their markets.
Con #3: Fewer Off-Pass Ski Days
So not only will solo resorts make less on season pass sales each year, but since a huge chunk of consumers in their market will now have lots of choices for resorts on their new pass, those consumers won't have as much motivation for visiting off-pass resorts.
Like the solo resort they used to have a pass at.
Which means day ticket sales could drop as well.
Con #4: Greater Monopolization of the Marketing Message
Let's fast forward a few years and say that 50 percent of skier visits are controlled by two ownership groups. At the top of each is a SVP of Marketing who has his or her own views on the skiing message, angle on what matters, favorite tune to play for customers, etc. In that scenario, the perception of skiing is controlled by a very, very small group of people.
Yes, that could be good. It could also be very, very bad.
For example: I've said it before and I'll say it again: skiing is NOT expensive. Luxury skiing is expensive. The rates at smaller ski areas have not inflated like those of luxury resorts. But the perception of skiing being expensive is growing because the marketing voices of luxury resorts (the ones who are raising their rates) are the loudest. That's a result, in large part, of Vail's strategy.
Which means that if we get another big player saying the same thing…eeesh…people may stop skiing at smaller areas not because they cease to exist, but because their marketing voices (specifically around price) are completely drowned out by the consolidated shouts of the big players.
So…Yeah
If I had to put myself into one camp or the other, I'm admittedly a bit concerned about where things are going. That's not to say Vail Resorts couldn't blow our minds with a game-changing innovation to grow skiing, but as is…yeah…the glass is half-empty.