SAM Magazine—Oberhofen, Switzerland, Jan. 14, 2019—The eighth edition of World Snow Day, a FIS (International Ski Federation) initiative aimed at increasing participation in and awareness of winter sports, will take place on Sunday, Jan. 20. The events also promote environmental stewardship, the health benefits of snowsports, and safety.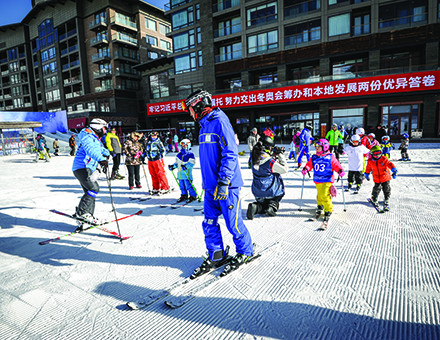 This year, 469 events and actions will take place in 45 countries around the world as part of World Snow Day. Among the highlights: 112 events will be held throughout China, more than 50 ski and snowboard schools in Poland are offering free lessons, and there are seven events being held in the Southern Hemisphere—at the height of summer.
FIS president Gian Franco Kasper said, "Once again, World Snow Day has exceeded 400 events. This is [a] great achievement and testament to how important children and families are to snow sports." To assist resorts, FIS provides an event-planning manual to help guide operators interested in holding a WSD event.
World Snow Day coincides with North America's January Learn to Ski and Snowboard/Bring a Friend initiative, which promotes affordable learn-to opportunities throughout the month at ski areas across the continent. U.S. ski area participation in World Snow Day is typically limited, as the date often falls during the busy MLK holiday weekend.
Nonetheless, the two initiatives share the common goal of getting more people to the snow, and coincide to put the focus on beginners during the month of January.