SAM Magazine—Rangeley, Maine, Jan. 31, 2020—Boston investment firm Arctaris Impact Fund completed a reported $6.5 million acquisition of Saddleback Mountain ski area from the Berry family on Friday afternoon.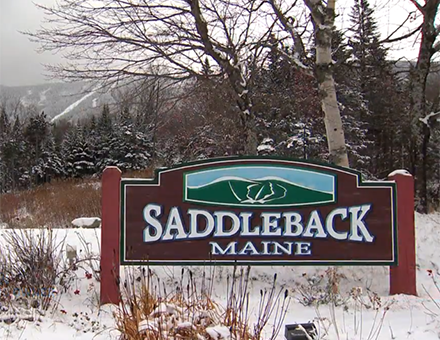 The resort has been closed since 2015 when the Berrys couldn't secure financing to replace the primary chairlift, and have been seeking new owners since. It's been a tumultuous process, with prospective buyers coming forward only to abandon their acquisition efforts for a variety of reasons. The Berry family has said it invested $40 million into Saddleback for new snowmaking, a new lodge, and other infrastructure before closing the resort's doors.
Arctaris first showed interest in buying Saddleback in 2018. As recently as late-September 2019, negotiations between the Berry family and Arctaris stalled. Now, however, that is all history. The new owners "will immediately shift our focus to getting ready to reopen the mountain at the end of 2020," said Saddleback GM Andy Shepard.
According to reports, Arctaris plans to invest $38 million into the mountain to upgrade ski lifts, renovate the base lodge, and add housing and lodging. On Monday, the company secured a $2.5 million insurance package for a $12.5 million loan from the Finance Authority of Maine, and also received a $1 million loan from the Maine Rural Development Authority.
Saddleback is Maine's third-largest ski area.