SAM Magazine—Peterson, Utah, Jan. 29, 2021—A new private mountain resort development in Utah aims to open to members for skiing and riding next winter. Called Wasatch Peaks Ranch, it's located 35 minutes north from Salt Lake City, 10 miles south of Snowbasin Resort.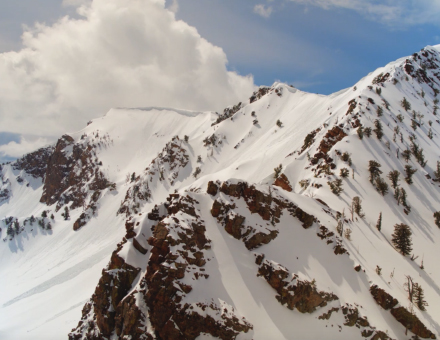 Wasatch Peaks Ranch encompasses 12,740 acres, including a planned 3,000 skiable acres of terrain with 3,600 feet of vertical. A private community of up to 750 housing units is beginning a multi-phase, 10-15 year buildout, according to reports. Access to the mountain will be restricted to investors and homeowners, who are expected to be among the "one percent of the richest one percent." One of the initial investors is Lessing Stern, son of Deer Valley founder Edgar Stern.
Leitner-Poma of America will begin construction this spring on the first two chairlifts at the new resort. Both installations are high-speed quads, planned with carriers that feature heated seats and bubbles. One of the lifts will be more than 8,000 feet long. Combined, the two new chairlifts will provide access to 1,650 acres of terrain, with a top elevation of about 9,500 feet. They are expected to be operational by December 2021. A total of nine lifts are planned once the buildout is complete.
Longtime Deer Valley general manager Bob Wheaton is Wasatch Peaks Ranch president and CEO. Wheaton led Deer Valley through years of growth to become the premiere resort it is today. He said Leitner-Poma of America has worked "to design and customize a lift experience that mirrors the luxury guest experience that our members will have."
The year-round resort will also offer a variety of other outdoor recreational pursuits for its members, including an 18-hole Tom Fazio golf course, mountain biking, hiking, and fishing.