SAM Magazine—Donnelly, Idaho, March 3, 2021—Tamarack Resort has unveiled a new community-focused lift pass to reward local students for their commitment to school and to support increased access to outdoor recreation. The SKY (Students-Kids-Youth) Pass will provide free, year-round Tamarack lift access to local K-12 students in the Valley County and New Meadows schools, as well as homeschool students with primary residence in these districts. The SKY Pass is set for Memorial Day weekend and will be an ongoing program.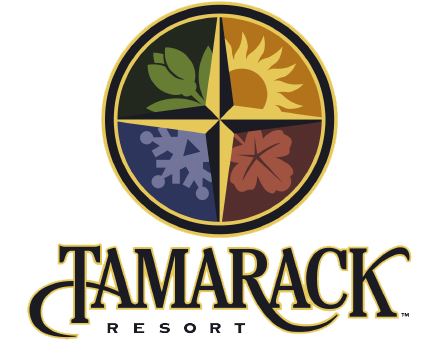 "The students in our valley represent the future of this community and Idaho," said Tamarack president Scott Turlington. "As they dream and work toward what they want to be when they grow up, we hope the experiences and memories made on our mountain help shape who they become. This is an opportunity of a lifetime that could lead to a lifetime of opportunities."
In developing the program, Tamarack coordinated with area non-profits, the superintendents of the Cascade, McCall-Donnelly and Meadows Valley school districts, private schools, and local home school families.
"This is the type of opportunity we've wanted to provide our kids for a long time—a chance to learn and love lifetime sports like skiing, snowboarding, and mountain biking," Cascade superintendent Jeff Blaser said. "We're thrilled with how this will strengthen our community, and look forward to working with Tamarack to get our kids to the mountain."
Local businesses joined the effort by helping to provide free ski/snowboard equipment and clothing to local families in need. Tamarack Resort, Tamarack Municipal Association, Tamarack Ski Team and partners will host a gear drive to collect gently-used equipment and clothing.
Students in need will be able to obtain this gear at Toby's Place Shred Shed in nearby McCall. Volunteers from the Tamarack Rental Shop and Gravity Sports, also in McCall, will help staff the Shred Shed to ensure quality control of all equipment and help kids get fitted with the proper gear once the Shed opens next fall.
Gear donors will receive raffle tickets for a chance to win prizes, including Tamarack Stay & Play packages and on-snow private ski lessons, along with gift certificates from several local businesses. The raffle drawing will be held April 4 at Tamarack.
"It's overwhelming—in a good way—to see the generosity of our community and how so many are coming together to support all of our kids and encourage safe, healthy, and positive activities in the outdoors," said Suzie Rohnert, executive director of Toby's Place.